‣
hbo
Statement Concerning
Alex Gibney's HBO Documentary
As the Church of Scientology stated in its New York Times ad of January 16, free speech is not a free pass to broadcast or publish false information. More than two years after Alex Gibney, Lawrence Wright and HBO started secretly working on their film glorifying admitted liars expelled as long as three decades ago from the Church, the one-sided result is as dishonest as Gibney's sources.
The Church has documented evidence that those featured in Gibney's film regurgitating their stale, discredited allegations are admitted perjurers, admitted liars and professional anti-Scientologists whose living depends on the filing of false claims. All have been gone so long from the Church they know nothing of it today. Yet Gibney and HBO stonewalled 14 requests by the Church to offer relevant information, with more than 25 individuals with firsthand information eager to speak. To this day, neither HBO nor Gibney can deny that they have yet to answer three dozen letters from the Church requesting an opportunity to respond or requesting correction of factual errors in the film. The Church never sought special treatment, only fair treatment.
That Gibney, co-producer Lawrence Wright and HBO have intentionally covered up relevant facts discrediting their sources speaks volumes about their bigoted agendas and the bias they hold toward people of any faith that doesn't carry their stamp of approval. It should be noted that Gibney is a propaganda filmmaker with an agenda, not a journalist interested in being fair or objective, who based his film on a book by co-producer Wright that contains so many documented errors that publishers in the United Kingdom, Ireland, Canada and Australia refused to even publish it. In one case, a big lie both Wright and Gibney swallowed was tossed out of court by a federal judge as meritless five years ago, and upheld on appeal. In another case, HBO and Alex Gibney cynically and dishonestly included in the film a premeditated lie—characterized as miraculously "remembered" by an admitted liar—solely to generate publicity with the celebrity press.
Wright and Gibney cherry-picked expelled, discredited former Scientologists who would help them advance their propaganda. What was portrayed as a nonfiction book, and now a film, are both transparent vehicles for their vendettas against all religion and people of faith. None of the discredited sources represent the Scientology religion, and vignette videos on a selection of these misfits show why. The millions of parishioners worldwide who do represent it were intentionally ignored.
Scientology has seen greater expansion over the past decade than in the previous 50 years combined. Its 11,000 Churches, Missions and affiliated groups now brighten every part of the globe, while Scientology has opened 40 Ideal Churches spanning five continents since 2004 alone. Its humanitarian and social programs touch lives in 167 countries.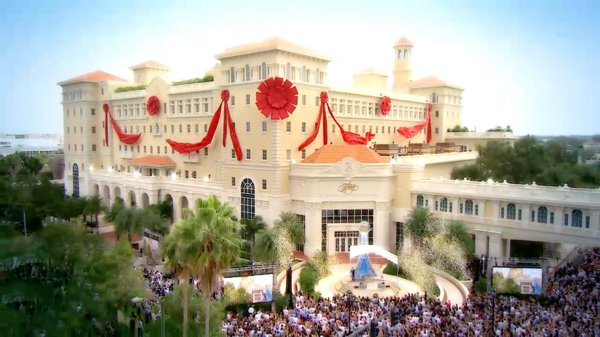 A Decade of Expansion: The Story HBO Ignored
Watch the video
For more information on the true story of Scientology and the millions of people around the globe who benefit from its indiscriminate help, please visit www.scientology.org.