What Is Narconon?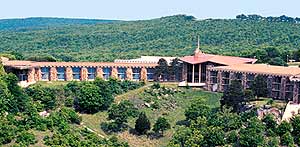 Narconon Arrowhead in Oklahoma, the international learning center for the Narconon network.



The Narconon drug rehabilitation program, which uses exclusively the research and discoveries of L. Ron Hubbard, has helped tens of thousands of people to overcome addiction and dependency.

Though the program is independent and not religious in nature, it is avidly supported by Churches of Scientology and Scientologists world-wide — a 100 percent drug-free community of millions — for its results.

Narconon — meaning literally "no drugs" — was begun in 1966 by Willie Benitez, an addict and inmate in a state penitentiary in Arizona, who found a book by L. Ron Hubbard containing principles about life. Benitez corresponded extensively with Mr. Hubbard, and using principles from his books and guided by letters from the author, he overcame his addiction. Those same elements, and later discoveries and developments of Mr. Hubbard, constitute the program, which takes an average of four to six months to complete. It is done in four phases, including withdrawal and detoxification, communication skills to gain focus and self-control, restoration of personal ethics and values, and life skills that provide objective methods of dealing with any situation the drug-free individual may encounter.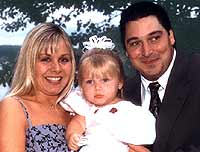 One of the countless families facing a bright future after the Narconon program.

The Narconon network in 2002 comprises 101 drug rehabilitation facilities and drug education groups throughout the world.

Narconon is validated internationally by drug experts and supported by governments in several countries for its success rate: an average of 70 percent of students who complete the program never return to drugs.

For more information: www.narconon.org