Winter Wonderland: a Place of Joy, Hope and Giving
Winter Wonderland drew record numbers in the Holiday 2002 season. It opened with a ceremony from the Clearwater Fire Department Honor Guard, area Boy Scouts and local officials (top) and kept audiences entertained with a wide range of performances and activities daily.

Tons of toys and food were colleced for families in need throughout Pinellas County.
Clearwater Fire and Rescue drove Santa Claus to the intersection of Drew Street and Fort Harrison Avenue on December 7, joining State Senator Mike Fasano, State Representative Kim Berfield, City Commissioner Frank Hibbard, Assistant City Manager for Economic Development Ralph Stone, Ms. Kathleen George of the Red Cross and Rev. Mary Story of the Church of Scientology on the stage of the 10th annual Clearwater Winter Wonderland.
Santa helped them to connect the electricity for the 250,000 lights on 100 live Christmas trees surrounding the 18th-century style Tudor village that filled the normally vacant lot.
Throughout its 10th season, ending on December 22, Winter Wonderland raised funds, toys and food that were donated to Red Cross and Homeless Emergency Project of Everybody's Tabernacle for distribution to children and families in need throughout Pinellas County. The annual charity drive raises as much as 37 truckloads of food and toys.


"The season is about hope and caring about the people around one."
Children enjoyed ice skating, petting baby animals at the petting zoo, riding ponies and bouncing in the "Bouncy House." They also visited and had their photo taken with Santa in his living room, and participated in a variety of crafts on Mrs. Claus's porch. Live entertainment on stage included magic acts, story telling, musical groups and special animal acts courtesy of the Lowry Park Zoo and "Celebrity Animals" of Birds Unlimited.
Winter Wonderland is produced by the Clearwater Community Volunteers of the Church of Scientology.
"The season is about hope and caring about the people around one," said Joanie Sigal, chairwoman of Clearwater Community Volunteers. "I'm very proud of the volunteers who donated weekends and in-between days to help construct this village for families in the community."
Ms. Sigal said that the volunteers included people of all religious faiths joined by a common purpose to help others.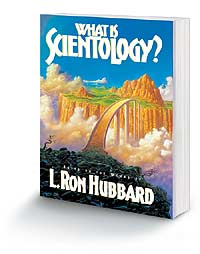 "Scientology gave me the tools to enhance my life."
Scientologists are people who knew life could be better. They are also people who are able to think for themselves. When they found out that Scientology recognizes you are a spiritual being, that it enables you to truly know what and who you are, they decided to examine it further.
And that's why so many millions of people from all walks of life in more than 129 countries are Scientologists today.
Now, armed with practical answers to the mysteries of life, they have real solutions. Workable methods to make life better. Just like they always knew it could be.
But don't take someone else's word for it.
You can obtain your own copy of the encyclopedic reference work, What is Scientology?, either hardback or softcover, at your local Church of Scientology or write to, Public Affairs Director, Church of Scientology, 503 Cleveland Street, Clearwater, FL 33755.
Complimentary copies are available to religious leaders, government officials and members of the news media at this address.