The Child Sex Slavery Sellout 
Part 2
How an online hub of sex trafficking weaves a web of lies to keep profits flowing, at untold cost to children's lives.

Second in a seven-part examination by Freedom into the exploitation of children for sex through classified ads portal Backpage.com. Click here to see the previous installment. 

What has been called the online "hub of human trafficking" began in 2004 when James Larkin and Michael Lacey—co-founders of the alternative newsweekly tabloid, New Times, in Phoenix in 1970—organized Backpage.com with the help of Carl Ferrer, formerly classified ads director of The Dallas Observer. It wasn't long before the trio struck the mother lode with sex ads. 

A study by the Arizona State University (ASU) Office of Sex Trafficking Intervention Research released in April 2017 revealed that between 2010 and 2015, the number of sex trafficking cases involving a minor advertised on Backpage climbed spectacularly. A principal reason for that was the 2010 decision by Craigslist—the San Francisco-based classified-ads giant—to shut down its adult ads section on the heels of a high-profile murder case in which Boston police charged a man with killing a 26-year-old woman who had advertised massage services on the website. As sex-related ads migrated from Craigslist, Backpage filled the void. It quickly became the Bigfoot of adult classifieds and, according to reports, the nation's leading facilitator for the sale of children for sex.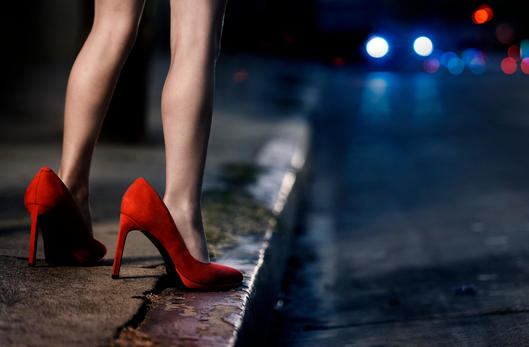 The ASU study further showed that one out of every three sex trafficking incidents investigated by law enforcement agencies during that same time involved a sex-related ad of a minor child placed on Backpage. 
Data compiled by the Washington, D.C.-based National Center for Missing and Exploited Children (NCMEC), the federally mandated nonprofit clearinghouse for child abuse reports from law enforcement and the public, is even more damning: As of January 2017, the center revealed that 73 percent of the suspected child sex trafficking reports it receives from the public had a connection with Backpage.
For Backpage, those statistics meant that business was booming: As of 2016, the enterprise was valued at more than half a billion dollars.
But the Backpage fortunes faltered in late 2016 when Ferrer, Lacey and Larkin were arrested and charged with pimping by the California Department of Justice—the result of a three-year joint investigation by the attorneys general for California and Texas. 
On October 13, 2016, the three men appeared in Sacramento County Superior Court in orange jumpsuits, looking disheveled and unshaven, to hear the charges and receive bail assessments—$250,000 each for Larkin and Lacey, and $500,000 for Ferrer. 
But there was more to the story. A Senate investigation would raise more damning questions than the allegations themselves revealed, raising new controversies as well.

To be continued.