Revolution in Learning


Applied Scholastics International: Answering education's 20th century woes with 21st century solutions
By Bernard Percy and Tom Paquette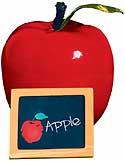 "At the root of educational failures lies a fundamental situation that has been almost universally overlooked: Students have never been taught how to learn."
In a widely distributed letter from the Partnership for 21st Century Skills, America's education leaders were asked, "How can we best prepare students to succeed in the 21st century?"
"This is a question of paramount importance to America's educators, employers, parents and the public. Our community vibrancy, personal quality of life, economic viability and business competitiveness depend on a well-prepared citizenry and workforce.... We recognize that we are calling on schools to change dramatically."
The Partnership's "Learning for the 21st Century" report boiled its central theme down to this: "Today's education system faces irrelevance unless we bridge the gap between how students live and how they learn."
Another organization, the Business-Higher Education Forum, in affiliation with the American Council on Education, has also brought its message to center stage, stating that "all sectors of society must work together to build a nation of learners equipped with the key skills needed to succeed.... A nation of learners is one that effectively and efficiently helps students achieve proficiency in the basic lifelong learning skills."
In order to better prepare for the challenges of high-performing jobs and future innovations, the Forum seeks to urgently address what it calls the "skills deficit" through its publication, Building a Nation of Learners — The Need for Changes in Teaching and Learning to Meet Global Challenges.
For more than three decades, the creation of not just a nation of learners but a world of them has been the objective of Applied Scholastics International, the Spanish Lake, Missouri-based worldwide provider of educational services and materials based on author and humanitarian L. Ron Hubbard's breakthroughs in learning technology. (See Hubbard's 1964 essay, "Education," pages 46–47.)
Through its more than 450 licensed schools and learning programs, Applied Scholastics helps students around the world in every aspect of study to achieve true lifelong proficiency and skills. Its solution to overcoming study blocks and barriers gains greater national and international recognition by the day. That solution, discovered and developed by Hubbard, is called Study Technology, a means of understanding everything you read so you can skillfully apply it.
The Search for a Workable Answer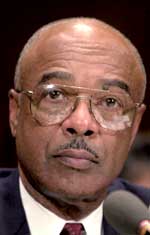 "The way we organize schools and provide instruction is essentially the same as it was when our Founding Fathers went to school....
We still educate our students based on an agricultural timetable, in the industrial setting, yet tell students they live in a digital age."
— Dr. Roderick Paige U.S. Secretary of Education


F
ailed attempts in recent decades to improve education raise one important question: With so much attention on improving the quality of education, with billions spent each year to remedy the situation, why has there been so little improvement?
There is an answer, says Bennetta Slaughter, chief executive officer of Applied Scholastics International. (See "Providing the Tools to Learn Anything." page 34.)
"The problem in finding the answer is that efforts for decades have been directed at solving the wrong problem," she told Freedom. "At the root of educational failures lies a fundamental situation that has been almost universally overlooked: Students have never been taught how to learn.
"Students are thrown into their school years and basic subjects without ever first being taught how to go about learning those subjects. As they grow older they are confronted by more and more complex areas of study. Possibly they're learning to read, but are they reading to learn?"
Comprehension is everything, said Slaughter. It is the vital missing ingredient that has hampered all fields of study. It handicaps children, both in school and later on in life.
Without knowing how to learn what they are studying, a majority of people find education of any kind a trying and difficult process. They never master the ability to rapidly learn something with certainty and ease. "Being able to read is only a fraction of the picture," Slaughter said. "Often those who apparently have less difficulty studying find they cannot apply what they are able to read."
It is a reality of the modern world that anyone in the work force, whether on the factory floor or in the executive suite, must have an ability to assimilate important information, retain it and then be able to apply it. This process, whether formal or informal, is what is meant by study.
L. Ron Hubbard recognized the failings of modern education and training in 1950, many years before educational horror stories began to make headlines.
His extensive investigation into the problems of teaching others led to a breakthrough — the first comprehensive understanding of the real barriers to effective learning. From this, he developed a precise technology on how to learn any subject — a technology that ensures a person will not only fully grasp what he is studying, but proficiently apply what he has studied in work or in life.
These breakthroughs came to be known as "Study Technology." They provide the first fully workable approach to teaching people exactly how to learn. Study Technology helps anyone learn anything. Used by Scientology churches, missions and groups, it is also widely utilized outside the Church by schools and businesses. Study Technology opens the door to effective training and makes it possible to raise the general quality of education to new heights.
Here, said Slaughter, is the key to the primary objectives of the U.S. Department of Education's "No Child Left Behind" model. By building comprehension and application — and providing strategies to accomplish both — Study Technology gives teachers a means of solving the much-debated accountability issue for themselves.
"Study Technology is based on laws that underlie all learning," Slaughter said. "It delineates the barriers which block a person's ability to grasp information and provides precise strategies to recognize and overcome those barriers."