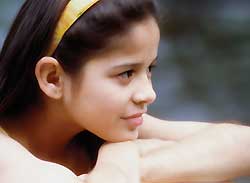 What will my world be like?
Will I be able to think freely, or will my beliefs be dictated by others?
The Universal Declaration of Human Rights grants her the right to think, believe and worship freely. It is the first document to establish the fundamental human rights for all mankind. Learn it, use it, and create a lasting foundation for freedom, justice and peace in the world.
Make Human Rights a Fact
FIND OUT HOW:
www.humanrightsandtolerance.org
E-mail: info@humanrightsandtolerance.org
Or call: (323) 661-1196