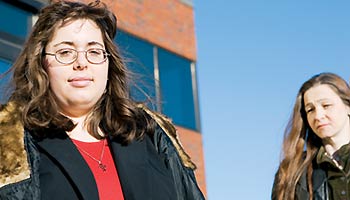 THE CHILD PROTECTION RACKET
Parents lose. Kids lose. Psychiatrists make money. How the mental health industry perverted Child Protective Services.
Mom, don't let them do this to me," cried 12-year-old Rusty Roska as four intruders dragged him from his Utah home to a waiting car.
"I was terrified he was going to die," his mother, Connie, said. She had picked up Rusty at school and they just returned home when the strangers stormed in without knocking. After physically and verbally abusing Roska and her children, they abducted Rusty, leaving behind a devastated family unable to grasp what had happened.
"The children were hysterical," Roska said, "and, to this day, my daughter cries when she remembers it."
A Massachusetts mother, Audrey Serrano, experienced a similar nightmare when 9-year-old Jessica was taken. "My life was ripped apart," she said. "I sat on the floor and cried. I didn't know what to do. I felt like somebody just grabbed my heart and tore it out."
Nothing can be more heart-wrenching than the loss of a child. For that reason, kidnappings mobilize entire communities to search for the missing and comfort the victimized families. In high-profile cases, such as that of Elizabeth Smart, the entire nation watches. Amber Alert systems notify police and private citizens to watch for the perpetrators.