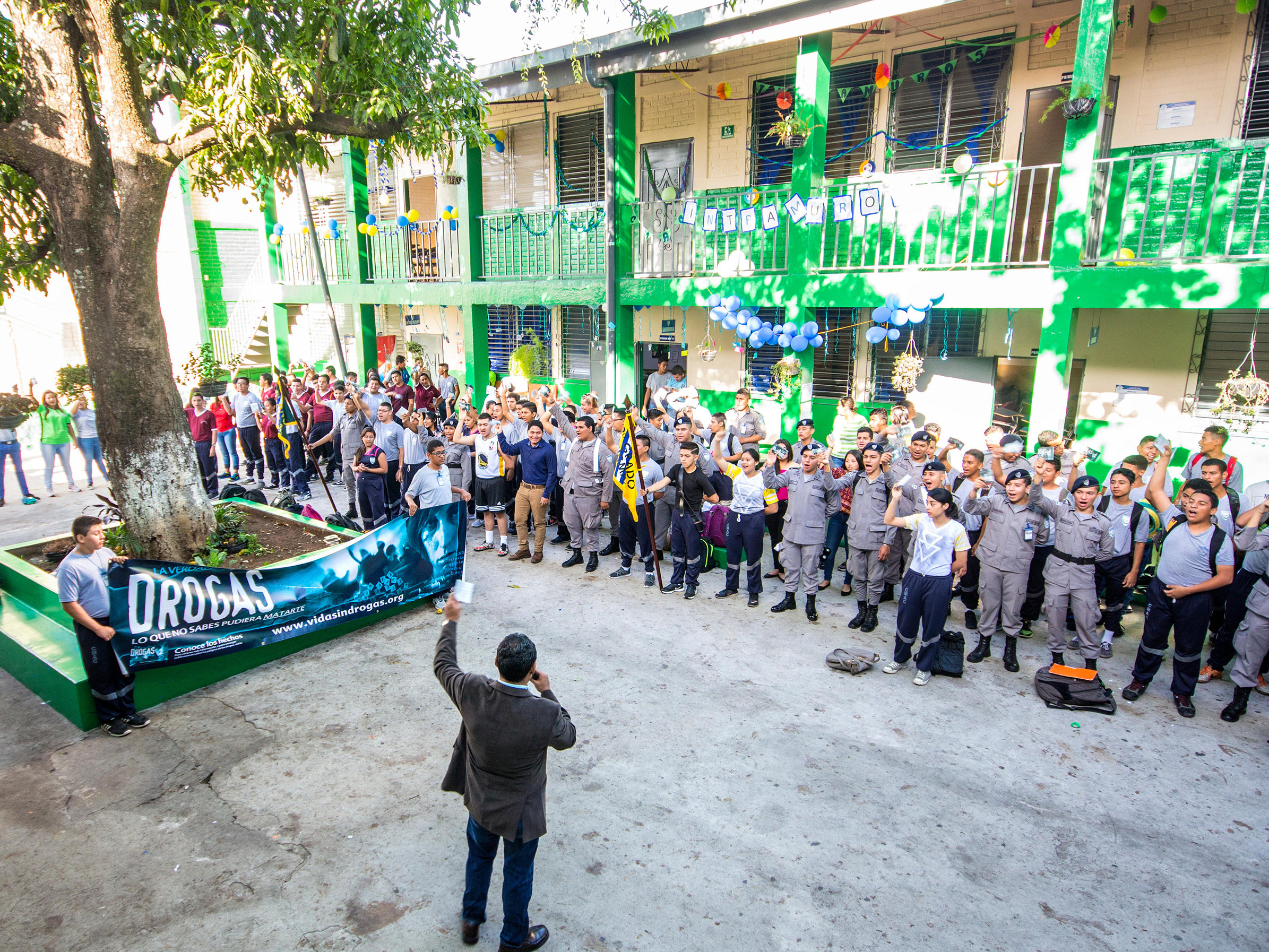 Armed with stacks of The Truth About Drugs booklets, he's saving lives one day at a time.
Colonel Hugo Angulo is clad in military fatigues, sporting a stern expression because he knows that his country carries the dubious title as the most murderous country in the world, run by gangs who deal heavily in narco-trafficking. The capital, San Salvador, leads the world "as the most homicidal city."
"Now I need another tool, not a rifle, but something that will change the country."
For half a year the crusading colonel has spearheaded a seven-day-a-week campaign to crush the drug cartels, not by arming the populous with guns, but with stacks of The Truth About Drugs booklets provided by the Foundation for a Drug-Free World (DFW).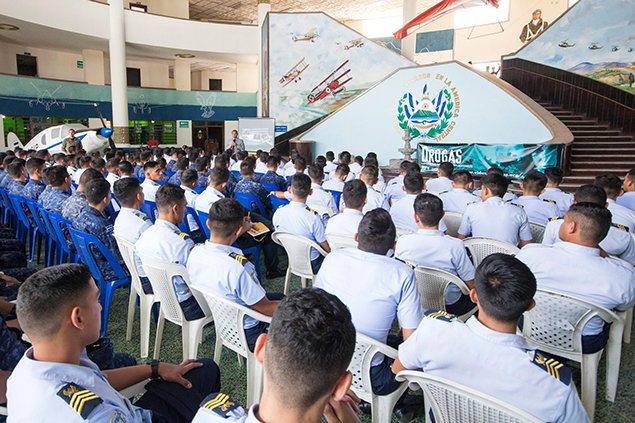 Angulo, a native son of San Salvador, plans to fight the drug plague in his country until the drug war is over. "I want this program in every single public school in my country," Angulo said. "We have more than 5,000 schools in El Salvador. We have an educational program so we can raise the awareness that DFW offers to society."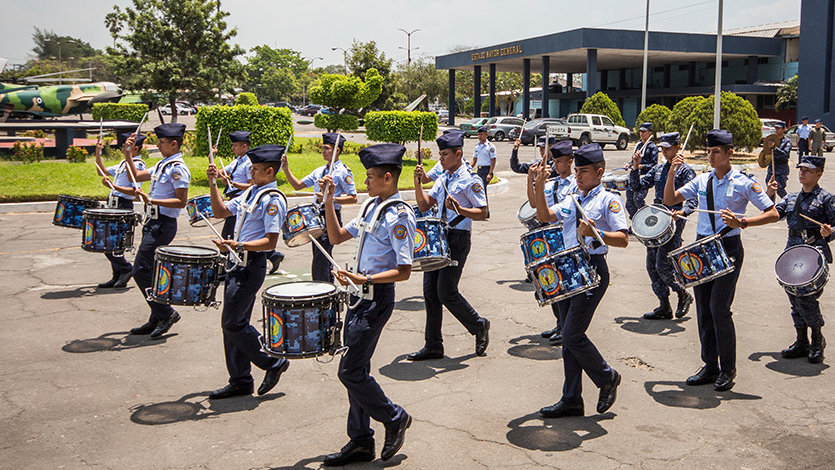 A graduate of El Salvador's military academy, and later its air force academy, he became a pilot and military aviator. He served in the Salvadoran civil war, a conflict between the military-led government of El Salvador and the Farabundo Martí National Liberation Front (FMLN).
"After witnessing the death of 35 of my comrades in war," Angulo said, "I decided to continue on that path and become a better member of society. Eventually I realized we needed to do something in my country. Service before self is in my blood."
Angulo has held high-level positions in the military, including chief of staff of the air force. After retiring, he joined the Permanent Mission of El Salvador to the United Nations in New York, serving as a military attaché from 2013 to 2015. He also worked in anti-terrorism, anti-organized crime and anti-drug units.
His commitment to DFW grew enormously after he met Dr. Ben Fialkoff in 2016, founder of The Foundation for a Drug-Free World in New York. Eventually Angulo opted to become a liaison for the Foundation in El Salvador and now serves a pivotal role in guiding other Latin and Central American nations to incorporate the campaign.
"I would like to go as far as I can with young people," he said. "I would like to make them conscious that the use of drugs is a bad habit here. We want every school to be familiar with the Drug-Free World program and we would like to work hand in hand with other organizations that are doing the same."
The challenge, he notes, is sometimes daunting.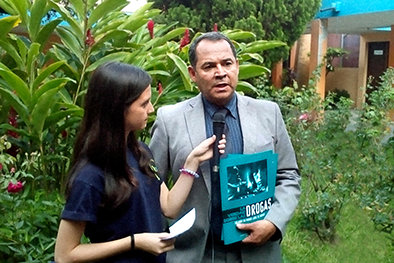 He said people are being paid with drugs to work for drug dealers and they eventually become dealers themselves, a scenario that has grown quickly over the last decade.
"There are a lot of drug dealers," Angulo explains, describing the devastation the drug trade in El Salvador has left in its wake. "We are in the middle of the two big markets. The people producing in Colombia and Venezuela recruit a lot of people to protect them when they bring drugs to the north through El Salvador. This is a mess."
Angulo admits he has fear in his heart when it comes to dealing with drug kingpins within the trade.
"The only obstacles I run into are that we are touching the bad guys," Angulo explains. "Here in El Salvador, international crime is the worst. … I am putting my family at risk by doing this."
He noted that the majority of the population is also drowning in alcoholism, another form of drug abuse. "I have seen the troubles created in families from alcohol and drugs," he said. "Alcoholism is the biggest destroyer of families. This is the No. 1 thing destroying society."
Angulo estimates his program since inception has reached 27,000 young people and some 700 educators. It is work that comes with risk, but Angulo is ever a stoic soldier.
"I have a call of duty," he said. "I fought 11 years of war with guerrillas. Now I need another tool, not a rifle, but something that will change the country. I want to be a part of the historical transformation."
Watch his story on the Scientology Network and on demand at Scientology.tv