Budapest, Hungary—Hungary's new Church of Scientology opened on a suddenly beautiful Saturday in late July to a crowd of well-wishers who thronged the courtyard on Budapest's Váci Road under umbrellas—only to fold them closed as sun broke through just minutes before a contingent of prominent Hungarian speakers mounted the stage.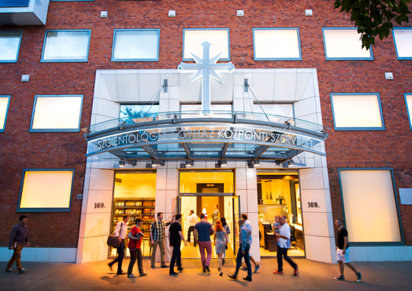 Beneath gold ribbons overhead, with seats quickly filled and hundreds more members and guests pressing themselves into the already packed venue, it was a symbolic moment for many of these determined Scientologists—one in which this inauguration was not only the visible incarnation of their spiritual quest, but the realization of a dream that was suppressed for decades under Communist rule.
As speakers were introduced, the stories that spilled forth took their own place in the lexicon of Hungary's many famous fights for freedom—the piercing of the Iron Curtain some three decades ago in a quest for religious freedom, a determination to resist atheistic ideologies of the Communist bloc—and of socialist regimes that continue to learn the meaning of freedom.
For most who filled the grassy courtyard, the ceremonies were a dramatic chapter in their own story of overcoming social and political challenges in their unrelenting, 30-year journey to replace spiritual suppression with tolerance and religious freedom.
Social activists, educators, government leaders, and artists—including one of Hungary's most prominent novelists, István Nemere—joined on stage Scientology ecclesiastical leader David Miscavige to talk about courage and dedication among those who first brought the religion's message into Hungary, helped develop its 33 Church centers, known as missions, and attracted followers by the thousands.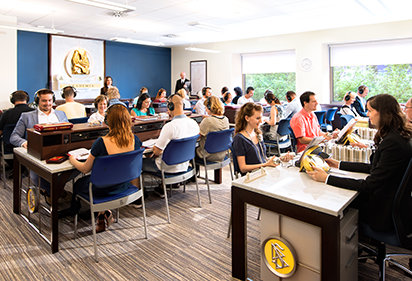 From finding financial support that turned the new Church into reality, to developing liaisons with government and social groups, the story of the birth of this church-home for Budapest and Eastern Europe is one with strong parallels to the revolutionary spirit of Hungarians and their resistance to the repression of human rights, time and again, to find their freedom.
Mr. Miscavige told the enthusiastic crowd that those who followed in the footsteps of Hungary's long legacy of freedom fighters had embraced the challenges of creating their Church because they "would not wait" for an easier path to their dreams.
"It is said the whole world knows your city as a capital of freedom, and that your fight to be free translates to every known language on Earth," Mr. Miscavige told the 3,000 gathered there, speaking through a Hungarian interpreter. "It is also said that whenever people yearn for liberty, they become 'citizens of Hungary.' And finally, it is said that yours is a language equipped to describe the innermost longing in every human heart—which is a longing for spiritual independence."
The meaning of that moment was clear to Attila Miklovicz, now a full-time staff member of the new Church, whose own decades-old exposure to Scientology ideals inspired him to become a driving force in breaking down political and fiscal barriers to make this newest Church on the European continent come true. His commitment, praised from the podium to rounds of applause, left him beaming.
He would recall later that in the years before the political upheavals that led the country out of Communism in 1988-89, totalitarian controls made the ideas and words of L. Ron Hubbard's Dianetics contraband in Hungary. Copies of the work had to be smuggled in. But new freedoms that followed the breakup of the Communist bloc, Attila said, gave people like him, and many others, the chance to discover Scientology as a way to a create a new and different culture, one in which human rights and liberties are not only recognized, but respected and encouraged.
"Today," Miklovicz said, making a sweeping gesture toward the sparkling-new 64,000-square-foot Church on one of Budapest's busiest roads, "is the coronation of all that."