Scientology Media Productions houses all production under one roof in an advanced digital media studio brought to life from a classic Hollywood movie lot.
The longest continually operating studio in Hollywood—and the newest television network in the satellite broadcast universe—now belong to the fastest-growing religion in the world.
It is available on your home TV screen, on your laptop, your tablet, your phone, and is coming from an ultramodern facility with significant historical roots.
Scientology Media Productions (SMP), located in the heart of the television world in Los Angeles, is more than just home to the new Scientology Network. It represents a change from established media. While the newest occupants of the beautiful five-acre campus are broadcast novices compared to other major television networks, at first glance it looks like a David and Goliath story.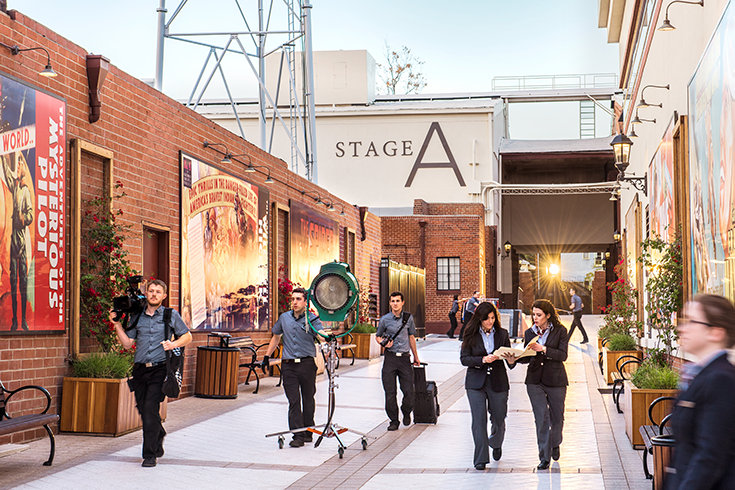 But when it comes to the research, design and outfitting of its studios with the finest equipment, staff and state-of-the-art technology, the Scientology Network is reversing those roles—even among networks that have been on the air longer than Scientology has been a religion.
"You'll see for yourself, this is pound for pound, probably the best studio in Los Angeles, period," said one media consultant. "Everybody [at SMP] is literally working on one of the most advanced media facilities in the world."
"The level of quality and complexity of this project is outstanding," according to Chan Mahon, an executive with IMT (Integrated Media Technologies, Inc.). "I work for a lot of the top studios in town. No one in my 15 years of experience has done something this phenomenal."
But getting Scientology Media Productions to the state of readiness was far from an easy task. Years of strategic planning formed the foundation for what has now emerged. Under the guidance of the religion's ecclesiastical leader, Mr. David Miscavige, that planning turned into the merging of the right equipment, top industry professionals and Church staff to make the Scientology Network and its content a reality.
Irwin Miller, the lead designer for the SMP project at the design firm Gensler, noted that the professional oversight that would become a hallmark of the project began right at the point of renovation of the historic studio.
"It was really wonderful the level of experts that were brought into this project [for] historic preservation. There are levels of detail that are just not seen on other projects."
From restoration of the century-old studios, to staffing everything from stagehands to directors, from set painters to on-air talent, it all came together as plans for the Scientology Network moved forward. And it started with the property.
An SMP Technician noted that for just one of the upgrades, "We pulled 30,000 pounds of cable," which was then replaced with 27 miles of fiber optic cable, connecting every stage, studio and office on the lot.
"Most studios in Hollywood have a lot of legacy equipment. You kind of keep going and try and update equipment as things go along and as technology changes," a consultant observed. "The goal here was 'what would the perfect facility for 21st-century media look like?' And so it was a combination of watching a state-of-the-art studio and a remarkable historic preservation happen all at once. And it just became a magical place, in front of all of our eyes. At most places that you see around town, they're living with equipment that's decades old. Here, everything is new."
Well, almost everything. The work began, Mahon said, with Studio A. It started with lighting—hundreds of individual TV lights hanging from the rafters—old school style. "Old gaffers (lighting technicians) come in and see this stage and they're like, 'Whoa, we don't see this anymore.'"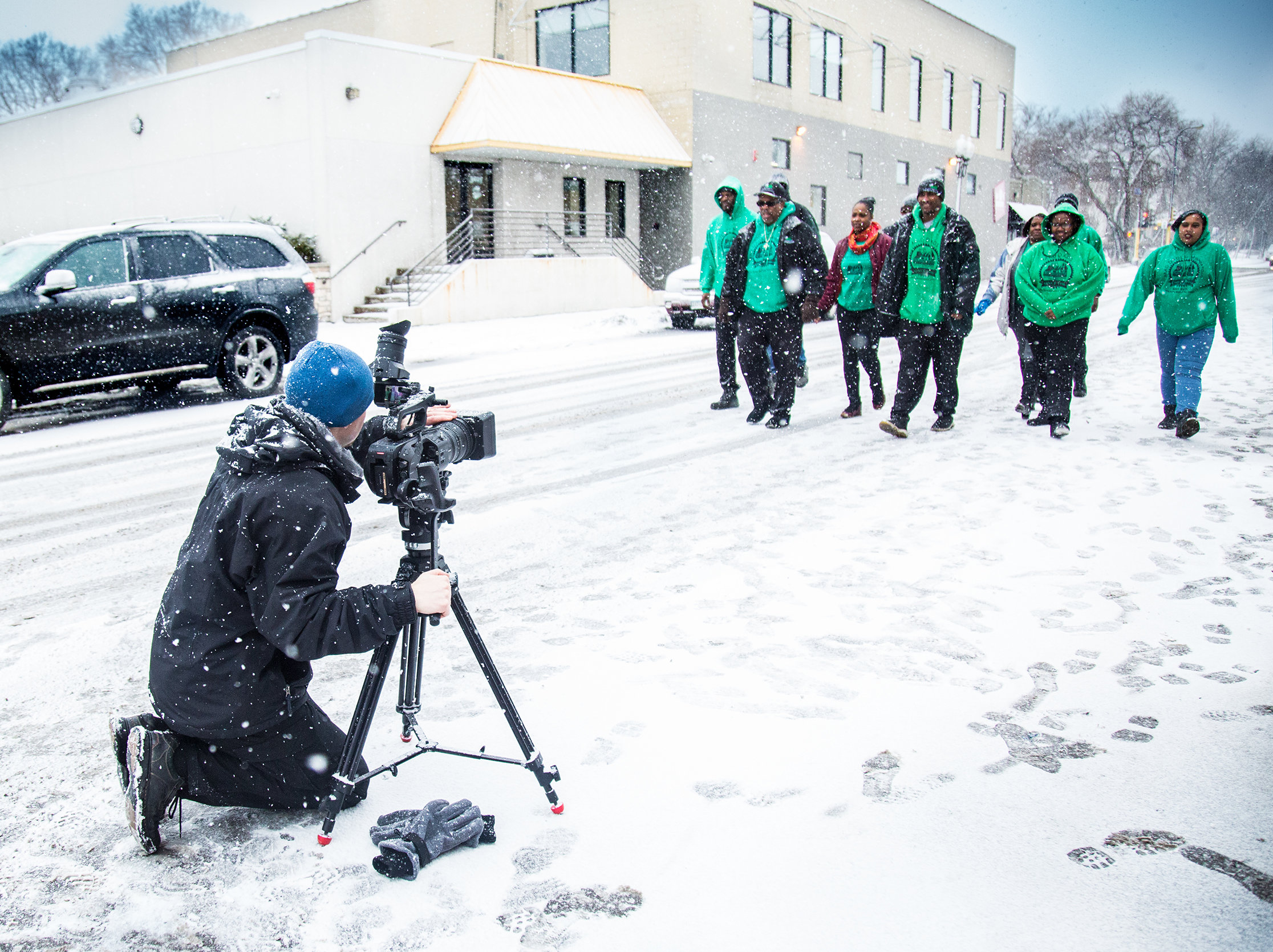 Modern-day TV lights are raised and hung in lighting groups, on grids, a process that eases maintenance but can restrict the creativity of individual light placement. In Studio A, each of the more than 200 lights were lowered individually, using a traditional pulley system, then disassembled, cleaned, recalibrated and repositioned.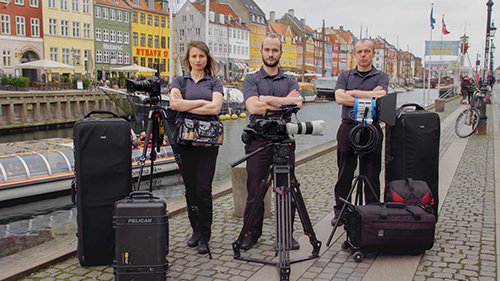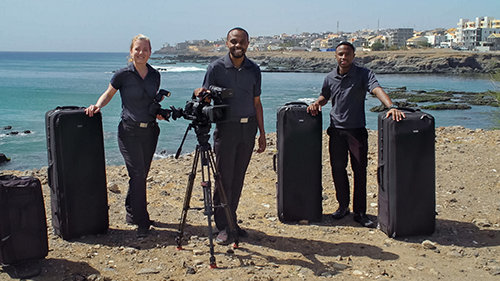 And that's just one of the three stages at SMP. While all usable equipment in the studios was preserved, a large part of the technology was replaced and updated. "We brought modern technology to a 57-year-old stage," Mahon said.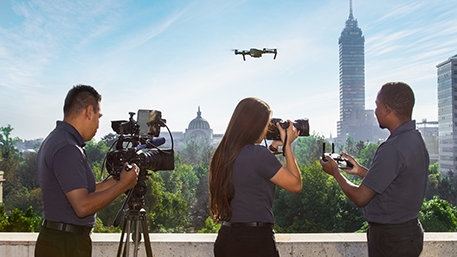 Unlike a local channel, or even a national network, the Scientology Network is broadcasting to the entire planet—and will be reporting from all over the globe as well. To facilitate that level of news and information gathering, the Church of Scientology brought in industry veterans who trained 20 teams of correspondents—and then positioned them where they could quickly access locations anywhere they were needed. In addition to camera operators, teams include gaffers, still photographers, mixers and editors.
In addition to teams in the Los Angeles area, at the Flag Land Base and aboard the Freewinds—the Church's seagoing religious retreat—the Scientology Network has teams in Europe, Russia, the UK, Latin America, Australia, Canada, Africa and Asia.
The Scientology Media Productions staff is composed of members of Church staff and parishioners, in addition to industry professionals. Several of the staff shared their observations on SMP with Freedom.
"We're tracking a religious movement that is growing by the day and by the minute and by the second," said the general manager at SMP. "And our correspondents on the ground are ready to run to the next thing … and run to the next thing … and make sure we get on the ground what happened, as it happens. It's the most exciting thing."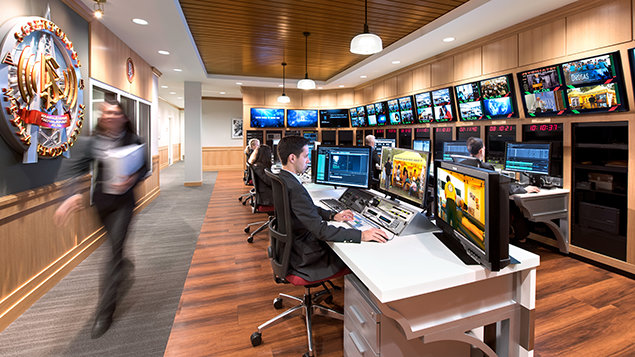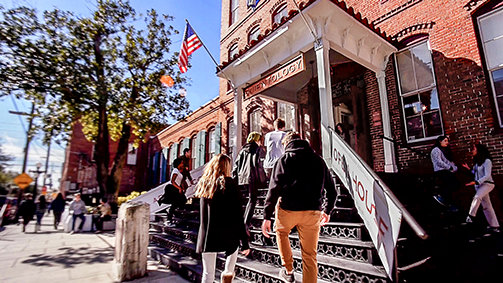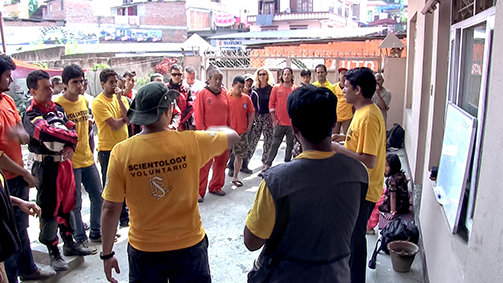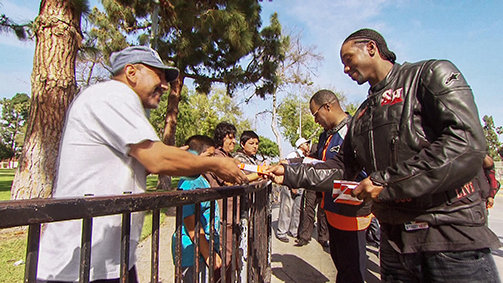 CORE COMMUNICATIONS

Central Ingest describes not only a place, but a process. It is here that footage from the global correspondents is received and made available for the rest of the studio where it is edited, scored and mixed by highly trained technical staff using advanced technology to then broadcast stories back to the world.
With this coverage, the Scientology Network can report stories from anywhere, starting with the raw footage coming into SMP. "It can come from across the planet. No matter where you are, whether you're in Australia, in Africa or Mexico, all your footage or still photographs are received here at Central Ingest," explained a member of the Central Ingest team. "We call this space Ingest because of the fact that we take that media into our system and then put it into a format that's usable for every other area on the lot.
"This is where it all starts. It all goes into the system and then goes to our servers. It arrives here and then it can be seen instantly … at any editing bay, whether it be in the Broadcast area or the International Events area—it can be seen literally anywhere on this lot."
The general manager noted the shoot teams "are basically our on-the-ground correspondents that are sending in stories, good news, what the local Scientologists or Churches are doing to help the community. Then the editing team will send it over to Visual Effects, where the final graphics are placed … and it gets turned over to Music at the same time. Most of our shows get wall-to-wall music, because we can do that," she added. "It gets a final mix in our large Sunset Studio Master Mix Room."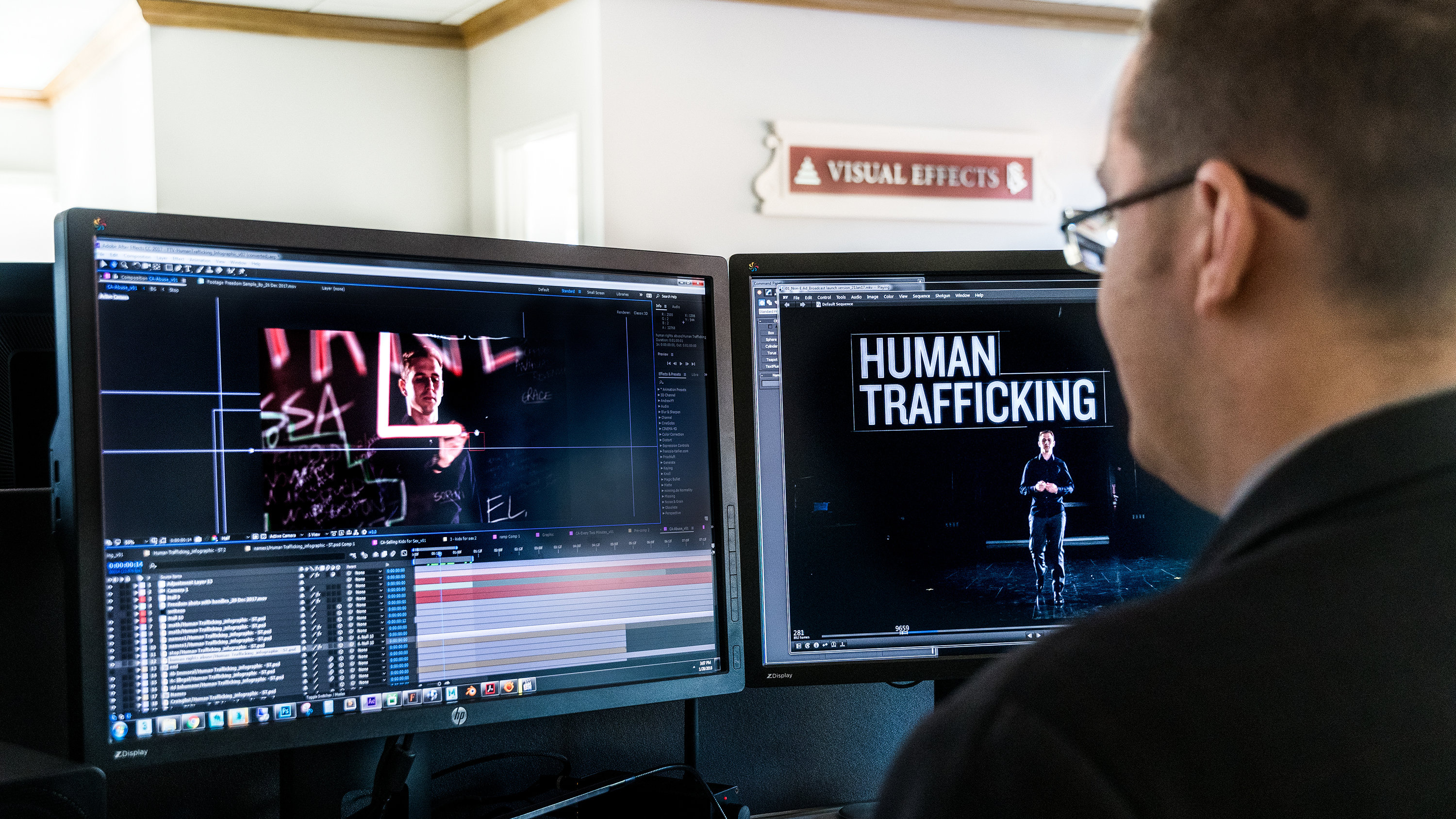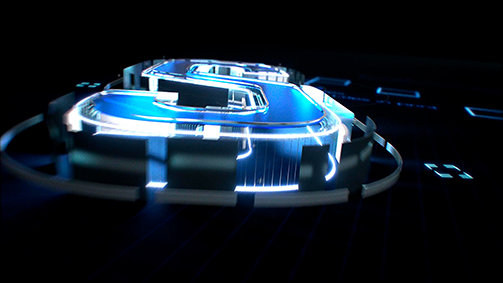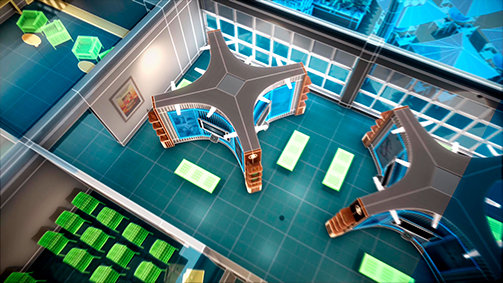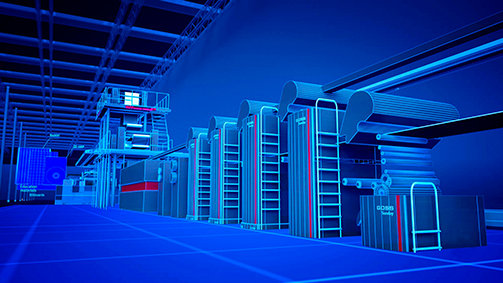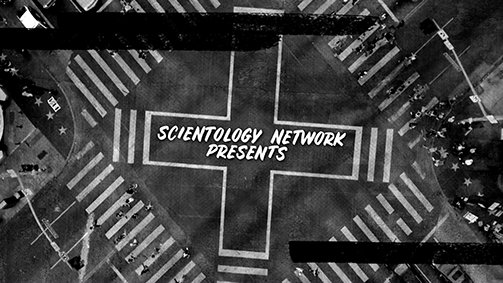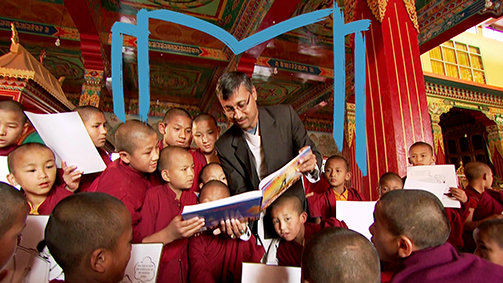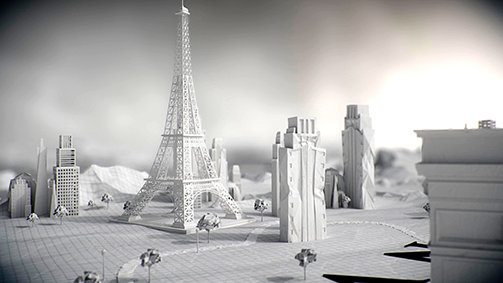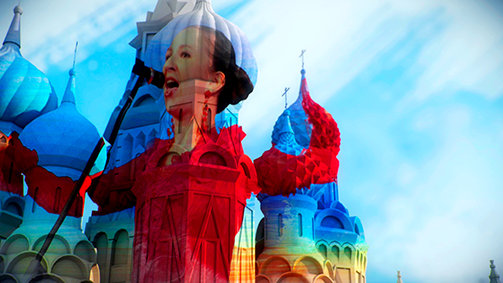 A digital artist who works in Music—and works quickly—says the equipment and staff at SMP enable him to create music at about four times the industry's standard speed. "Whereas the industry maybe takes a week to score a TV show, with a group of people," he said, "I can pretty much score half of a one-hour documentary in a day.
"It really depends on the property. Every day I get something different. I have to create, maybe, rock music. I have to make electronic music. I have to make ambient music …
"Here in Scoring," he noted, "we basically have thousands and thousands of sounds which we can instantly pull up at any second. If I'm doing something for Africa, I have all of my African sounds. If I need to do something for … Australia … I have didgeridoos and various ethnic percussion instruments. But if I want to, I can create sounds that don't exist … sounds from scratch … synthetic sounds. I can take real sounds and process them into whatever I want to create, whatever mood I want."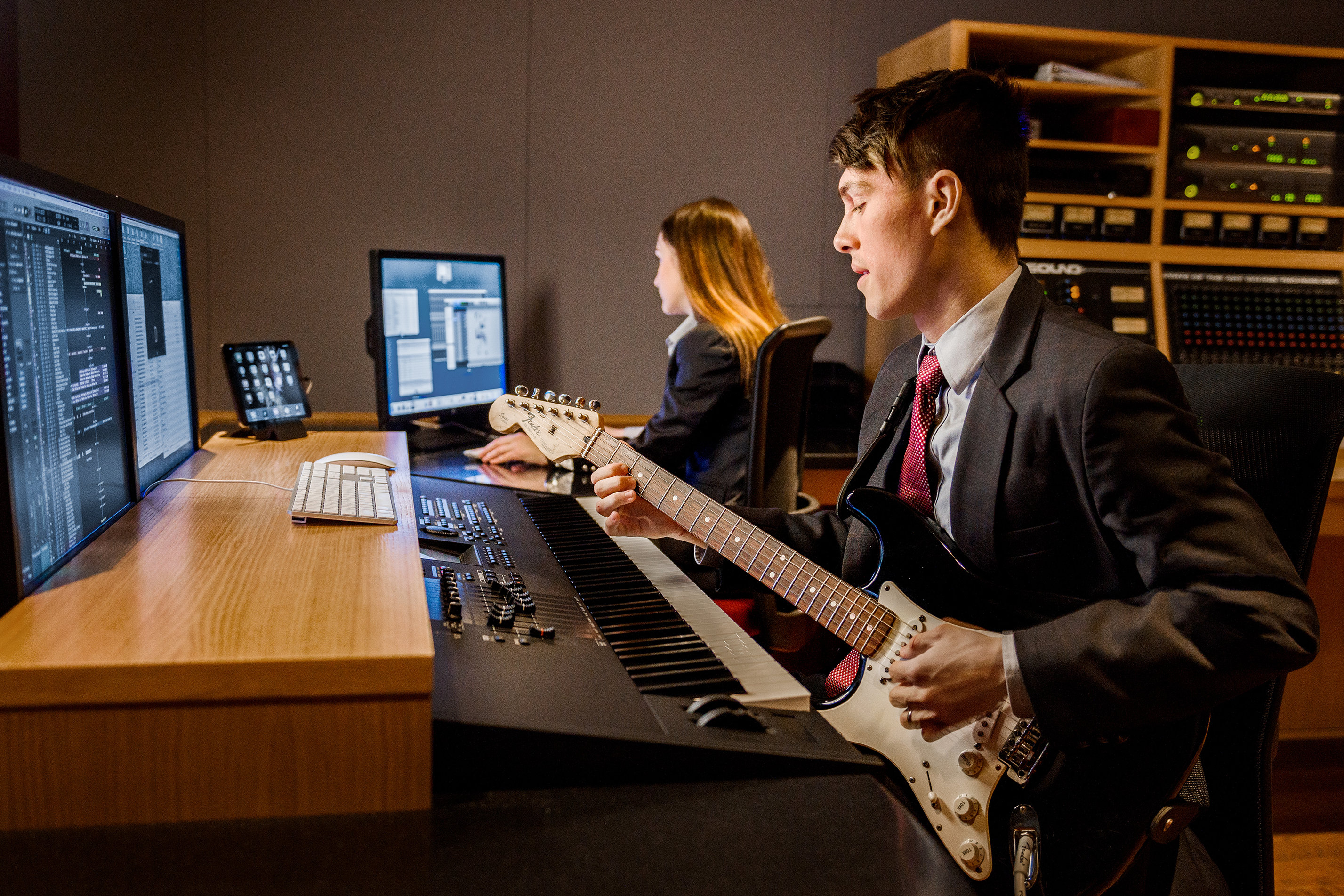 But his job is more than just pushing buttons. "The purpose," he said, "is to create a mood and emotion and support a message. We cover serious problems in life … things that are actually happening on the planet, and I have to make music that properly represents that."
Cary Butler, the Senior Mixer at Scientology Media Productions, describes the Master Mix Room as the place where it all comes together.
"I've been to pretty much every studio in L.A., and L.A. is considered the top, the cream-of-the-crop of studios," he said, pointing to his work environment. "This room is, I would say, the top mix room I've ever been in and worked in.
"The person who designed it acoustically, who did the room, was kind of given carte blanche to do what he wanted—build this room first then get the rest of the building around it. The key element was getting this room to be perfect. So that's what he did," Butler said.
"L. Ron Hubbard was an audiophile. And cared a lot about how things sounded, and to the point where he wrote over 400 technical issues on audio, as well as film and everything we do in postproduction. As a mixer, he knew what we should be doing, it was amazing. So everything in this room, we follow basically what he set out. He really laid it out—it's almost a step-by-step checklist of how to get from A to Z and all the steps in between," Butler noted.
"We're pretty much the last step before it goes out to the rest of the world," he said. "It's a cool feeling knowing you're working on something today that literally in the next day or two the entire planet is going to see and hear."
And this is not just playing in Hollywood.
"I don't know of anybody that does everything they do in 17 languages, you know, that's just unheard of," he laughed. "There's translation houses where that's all they do. But they're not scoring, editing, writing, mixing and producing everything. Well, we do it all on a daily basis.
"We make a difference. We really do. We're saving the world one mix at a time."
The totality of everything at SMP, the equipment, the sound stages, the recording and mixing studios, editing bays, computers, the ability to send and receive digital information at advanced speed and so much more, allows for all the work on all shows to be done on this property. There is literally no outsourcing at this studio, which is another "unheard of" process.
The totality of everything at SMP, the equipment, the sound stages, the recording and mixing studios, editing bays … and so much more, allows for all the work on all shows to be done on this property.
With its 27 miles of fiber optics, 98 render servers and 21 workstations for images, the advanced technology found at SMP is even more unique considering it's housed in a perfectly restored 106-year-old studio.
The fact that this new network is broadcasting from the longest continuously running studio in town is not lost on the staff who work here.
"There is nothing more rewarding than walking through the corridor where you know that old Hollywood, the beginning of how do we tell the story, of cops and robbers, and cowboys and Indians, and damsels in distress and detectives and all of that, it originally went down here," said the general manager.
"It really is the ultimate of old Hollywood meets present day. It's very rewarding as an artist to work here and deliver a piece of art that will change the world," she added. "To create television that's going to impact someone and help them to lead a happier and better life, what more could you ask for?"