Individuals around the globe champion the cause of humanitarian work, speaking out and taking steps to create a better world.
Sometimes, all it takes to make a difference in the world is just one individual willing to step up and lend their voice.
Scientologists have always believed that the greatest right Man has is the right to help others. But they are not alone in that belief. The Church's extensive social betterment and humanitarian campaigns—for drug education, literacy, morals, protection of human rights, etc.—have visited every corner of the globe, but the materials supporting these campaigns are not limited to Scientologists. In fact, many volunteers from multiple faiths—or simply concerned individuals recognizing the need to get involved—have used L. Ron Hubbard's booklets and other resources to help.
On Voices for Humanity, a half-hour Scientology Network series, viewers will travel the globe and meet people who are willing to step up and fight injustice, educate children on the dangers of drugs, offer aid in catastrophic times, or in some other way help their fellow man.
Each episode profiles individuals and the helpful work they've done. They include: a California woman's personal quest to teach the United Nations Universal Declaration of Human Rights to children all over the world; a former drug addict who turned her life around with education and now is teaching her South African community about the ruins and ravages of drugs; and a brother-and-sister team from Colombia, who saw enough fighting and violence between their government and rebels, that they devised a strategy of defending human rights that both sides could agree upon.
Other stories introduce a motorcycle-riding minister from South Central in Los Angeles, who pulled warring gangs together and urged them to stop the crime and violence with "Peace Rides"—now a nationwide campaign. Also featured is a New York woman who grew weary from watching her peers succumb to drug abuse, and is now head of a program teaching inner-city school children the Truth About Drugs. Other episodes show a Florida woman who has battled the powerful psychiatric and pharmaceutical industries and a Nigerian human rights activist who traveled across his country teaching everyone from school children to police captains about their guaranteed human rights.
The program also follows the work of the Church's Volunteer Ministers, not all of whom are Scientologists, but who do all share a humanitarian commitment strong enough to drop their personal lives to respond to natural disasters, whenever and wherever help is needed.
Regardless of faith, helping others is the greatest right. Sometimes, it just takes one voice to remind the world of that. Hear them on Voices for Humanity.
---
VOICES FOR HUMANITY
EPISODE: HOPE AT THE ROOF OF THE WORLD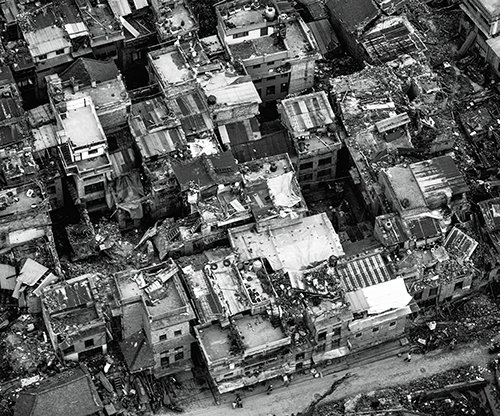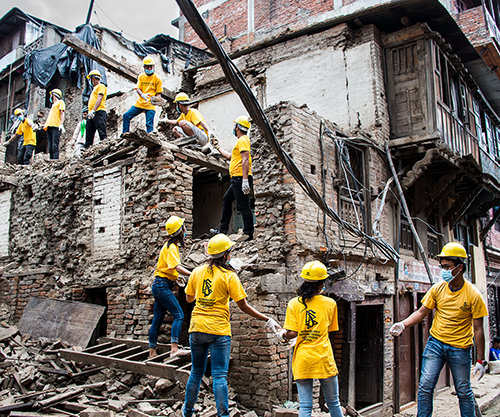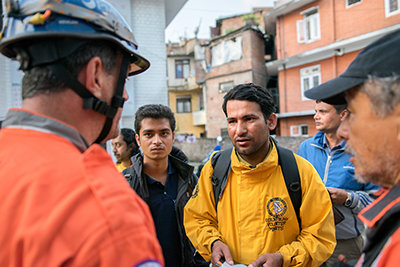 Following a devastating earthquake in Nepal, Scientology Volunteer Minister Binod Sharma organized an incredible disaster relief response and led a team of elite rescue workers and volunteers on a mission to save lives.
---
VOICES FOR HUMANITY
EPISODE: MILE HIGH GANGS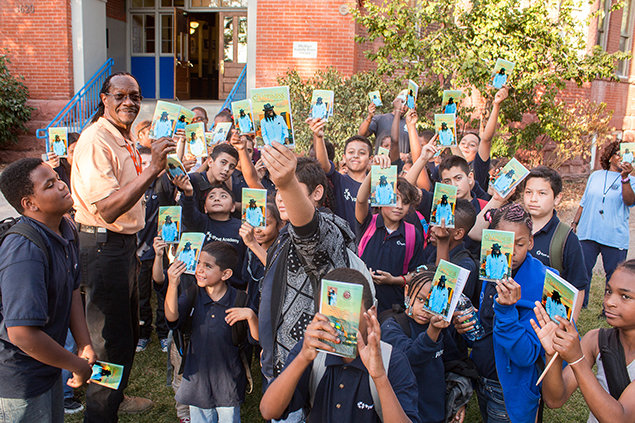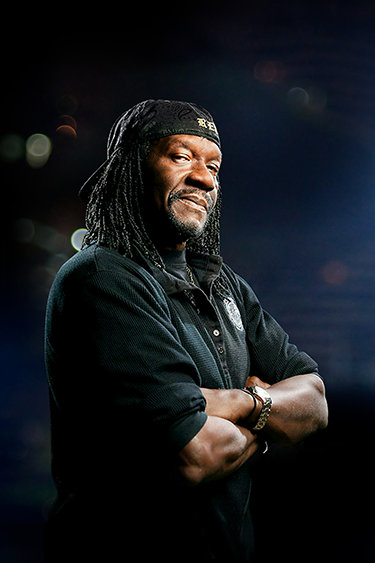 Introducing kids and hard-core gang members to the common sense moral code, The Way to Happiness by L. Ron Hubbard, Reverend Leon Kelly is tackling the gang problem in Denver, Colorado and transforming lives and his community.
---
VOICES FOR HUMANITY
EPISODE: COLOMBIAN PATH TO PEACE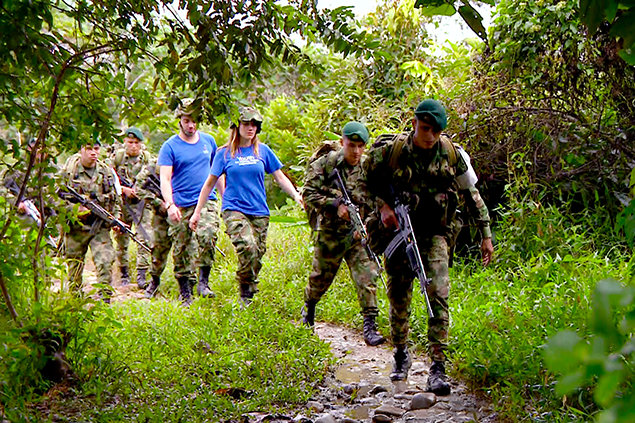 A brother and sister team up to help put an end to the years of violence between their government and rebels in war-torn Colombia. Felipe and Sandra Poveda come up with a strategy of defending human rights that is winning over supporters from both sides.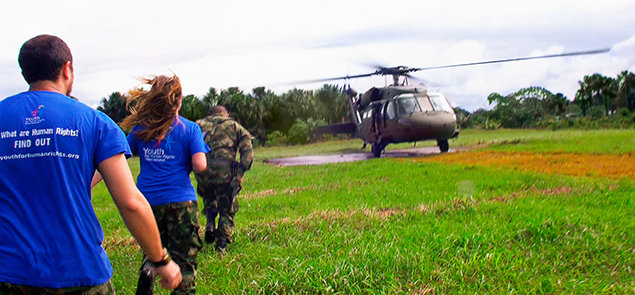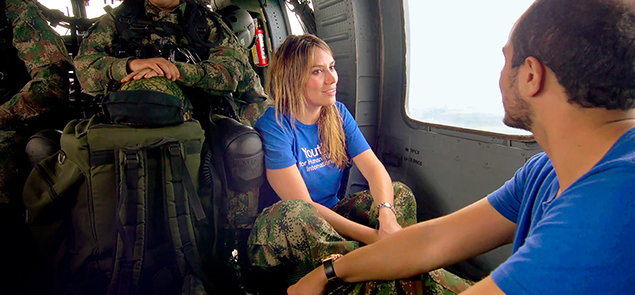 ---
VOICES FOR HUMANITY
EPISODE: SHINING A LIGHT ON HUMAN RIGHTS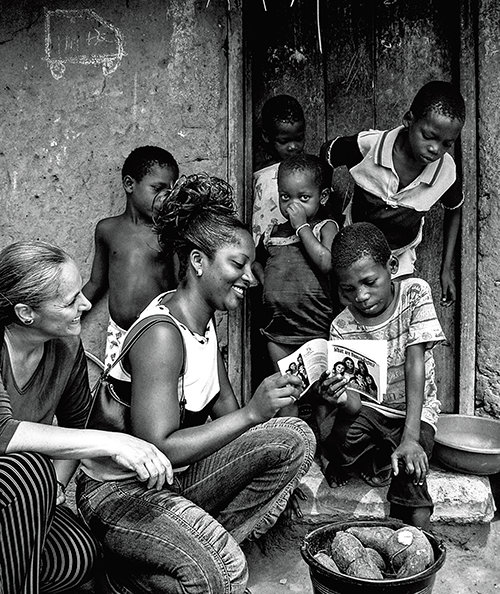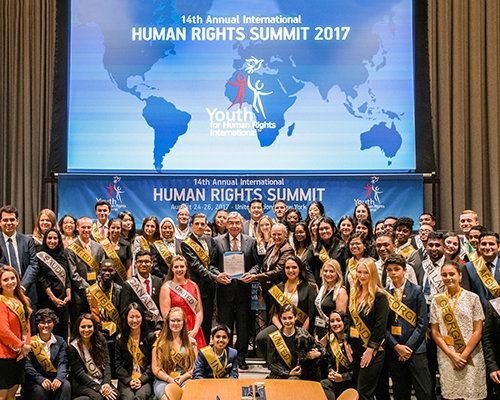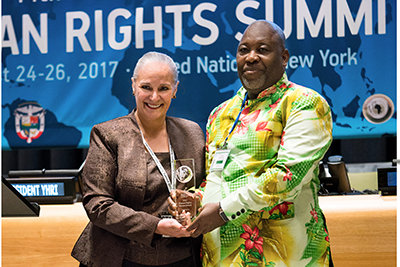 Rampant human rights abuses under apartheid South Africa that Dr. Mary Shuttleworth witnessed as a child growing up motivated her to found Youth for Human Rights International. The project has taken her around the world—a journey of more than 500,000 miles—to teach young people the importance of protecting human rights. Her annual world educational tour reaches places where rights are barely understood and recognizes international human rights activists.
---
VOICES FOR HUMANITY
EPISODE: PEACE ON THE STREETS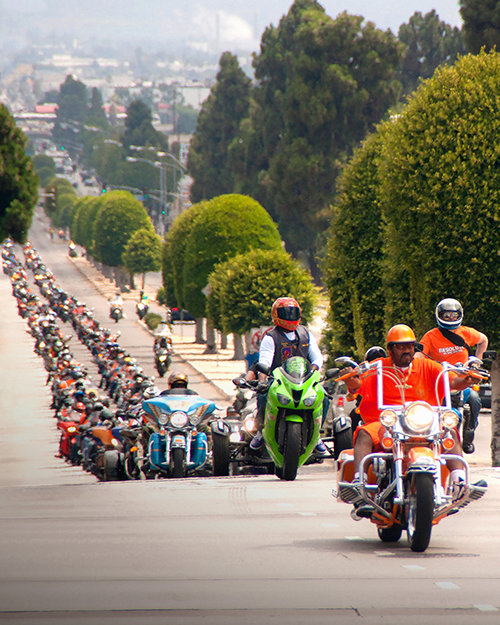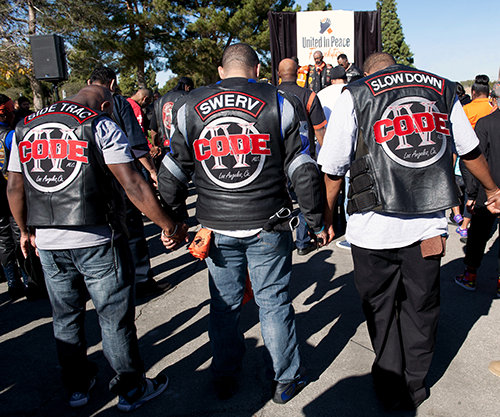 Minister Tony Muhammad is raising his voice and using his belief in the effectiveness of interfaith cooperation, through Scientology humanitarian programs, to help bring peace to notorious warring gangs of South Central Los Angeles. He started motorcycle rallies, known as the Peace Rides, inspired cities across the nation, and is on a mission to build a peace movement.