Scientology Volunteer Minister teams took on Clearwater's downtown public facilities—City Hall, the County office complex and surrounding streets. One team removed tree limbs from City Hall's steps and branches and debris strewn about the building grounds. Another team filled bags with tree branches from around the County Courthouse. Bill LaGamba, owner of Grindhouse on Cleveland Street noted "the attitude of the volunteers was definitely upbeat throughout the entire time."
To permit emergency personnel to focus on their jobs, VMs cleaned up the Morton Plant Hospital complex, in particular clearing rubbish from the children's play and elderly exercise areas.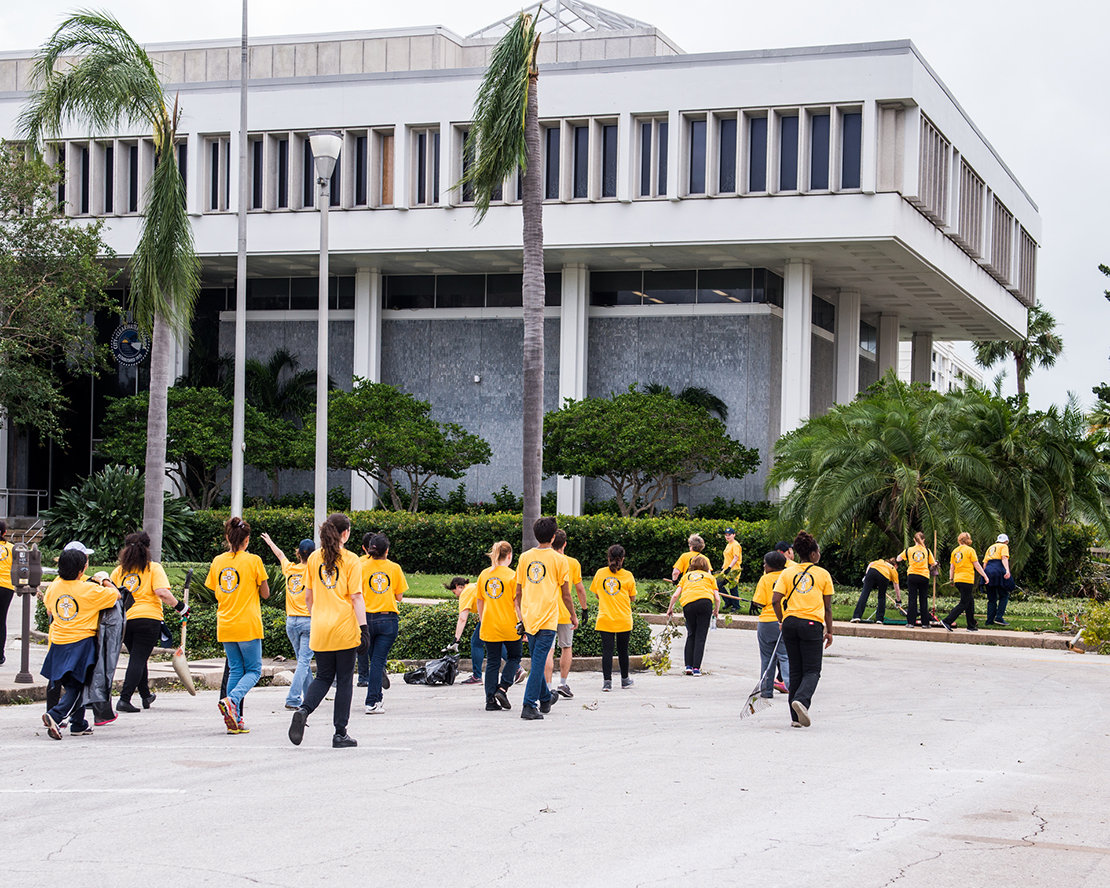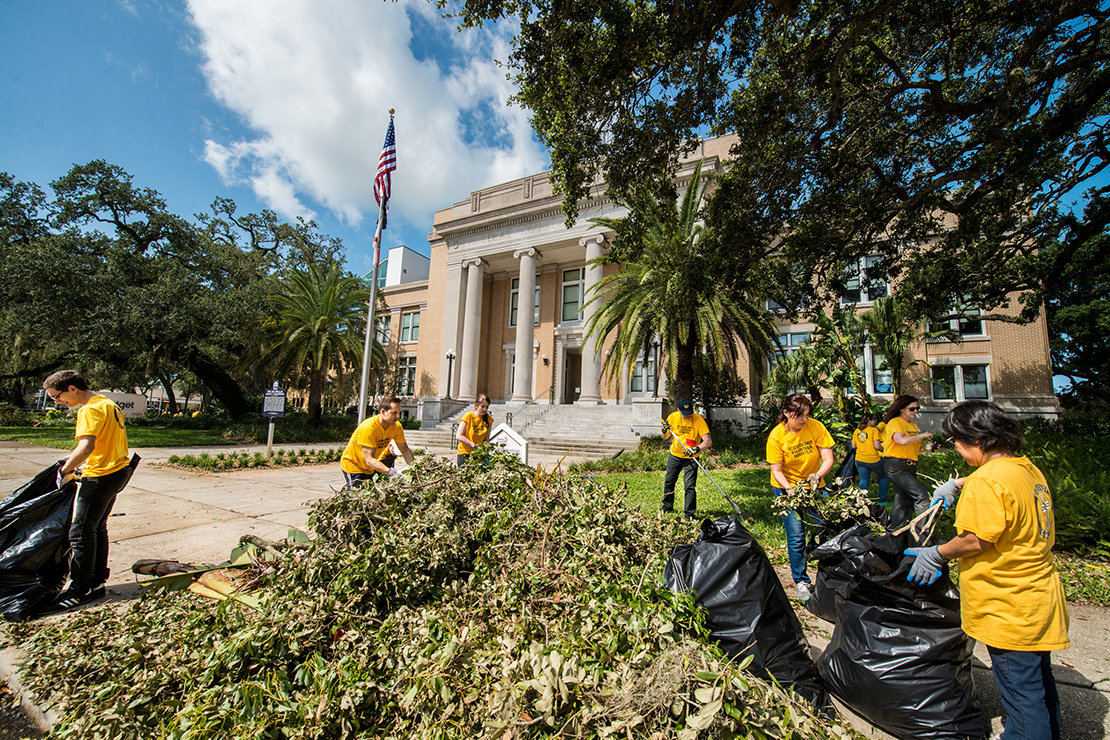 Chainsaws in hand, Los Topos worked with the Volunteer Ministers to cut up and remove a massive palm that had crushed the fence surrounding the historic Peace Memorial Presbyterian Church.
Teams of Volunteer Ministers covered City and County parking lots, as well as the downtown bus station, collecting over 60 bags of debris and branches within the first few hours. They went along alleys and side streets, up Cleveland Street and Fort Harrison Avenue, clearing roads and leaving no area ignored in their downtown post-hurricane cleanup.
"I came out after the storm to be able to work with the other volunteers," said VM Gerard Renna. "We're all on the same purpose and that's what we do as Scientologists, work together with anyone who wants to help to get the job done."