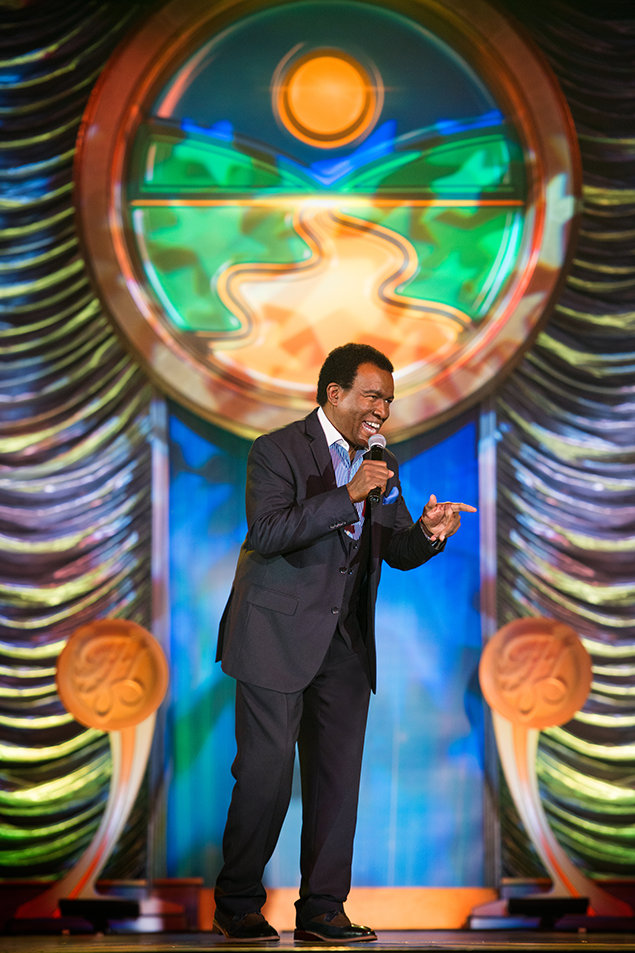 The "little book," as The Way to Happiness is often known, has a history of inspiring people from all walks of life to take action, small and large, from personal acts of kindness to peace walks to neighborhood cleanups. This common-sense guide to better living is being used across the world, as well as in various Pinellas County programs, to point the way to a happier, more fulfilling life.
One such program is the Feed Our Children Ministries (FOCM), led by the dynamic Pastor Moses Brown. For over 30 years, FOCM has supported economically disadvantaged children and families, as well as homeless and elderly persons, compiling a success record acknowledged by more than 20 prestigious awards.
Pastor Brown picked up a "little book" at The Way to Happiness Association of Tampa Bay in downtown Clearwater and adopted it as his own. Any person or organization may tailor the booklet's cover with their own message; thousands of individuals and organizations worldwide have done so. Pastor Brown's edition includes his family on the cover and his message to all on the back: "It was my elementary school teacher that pulled me aside and informed me that the choices I was making at the time would leave me without a happy future. From that day on my life has never been the same. Whether you are young or old this book is a great resource to help you make productive and enriching choices for your life."
Another ambassador for The Way to Happiness is Brother John Mohammad, president of the Childs Park Neighborhood Association in St. Petersburg, who works unceasingly to improve community lives. Ranging from peace walks under the slogan "Stop the violence" to his annual Family Fun and Fitness Day, Brother John has forwarded his purpose by distributing more than 10,000 copies of The Way to Happiness.
An increasing number of organizations have partnered with The Way to Happiness Foundation to enhance the quality of life in this area; as a result, the "little book" is currently available, free of charge, at more than 200 shops, restaurants and businesses in Pinellas County.