Ongoing Relief Efforts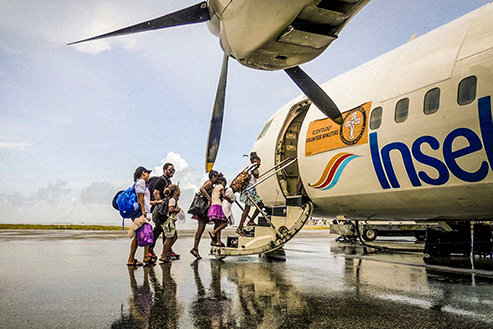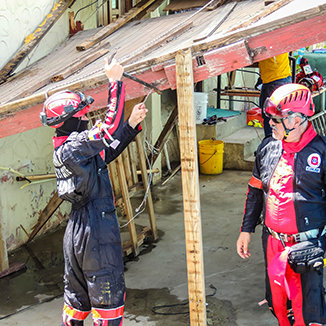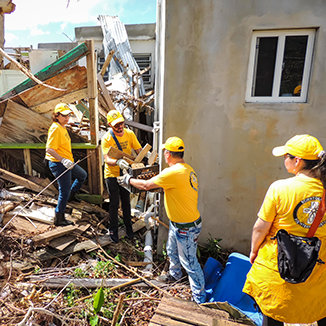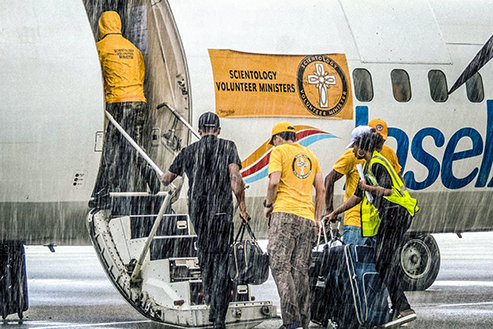 Continuing Relief Efforts
The eye of Category 5 Hurricane Irma passed directly over St. Maarten, hammering this haven in the Caribbean's Leeward Islands on September 6 that comprises Dutch Saint Maarten and French Saint Martin. Irma left a majority of structures damaged, hundreds of homes flattened and the infrastructure destroyed.
On the island of Curaçao—home port to the Church of Scientology religious retreat, Motor Vessel Freewinds—Curaçao's prime minister and Church officials coordinated an evacuation and disaster response effort.
The Church chartered flights and organized the evacuation of 300 Curaçao nationals and family members stranded in St. Maarten. The flights also brought in 25 Volunteer Ministers and a team from CINAT (National Circle of Technical Auxiliaries), the Colombian volunteer rescue organization. VMs continue to work with UN Disaster Relief, the St. Maarten Fire Department and Red Cross teams to carry on the massive recovery operation.