"My first concern is how slavery is still going on with the abuse of women—and men too," said Milton James. "That is what drew me in to become interested in the subject of human rights."
James is a Florida businessman, jazz and blues musician, and a human rights advocate. In December 2017, surrounded by a class of kids in the United for Human Rights (UHR) Florida Center, James used materials from Youth for Human Rights to teach what human rights are, and how to protect them. He also related this to bullying in school, making it clear how that is also a form of discrimination. "Yeah, people discriminate against me," said one little boy in the back of the class who James later said saw the subject "in a new light" after the seminar.
James, growing up as an African-American in the Deep South in the 1950s and '60s has seen the effects of slavery and Jim Crow, and their clinging residue, discrimination. "I'm somewhat of an expert on the subject," he says.
Through sharing his personal experiences of discrimination during the civil rights era and using the YHR program, James has been able to reach hundreds of local youth with the human rights message. "The program gives them some true facts to deal with the false information, emotional appeal, or the 'popularity' of the abusive and discriminatory actions that we sometimes see on TV today.
"One time, months after a seminar, I met one of the kids in a store, and he said, 'Hey, you're the one that taught me about discrimination. Yeah, I remember.' And the kid knew the whole thing. He had really got it," said James. "I think the Youth for Human Rights program is very effective. When we finish the seminars you can see the kids have the subject. They know discrimination is not okay."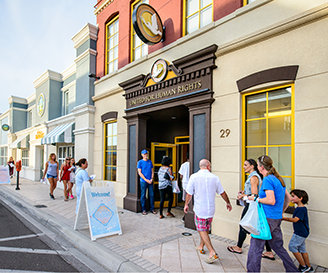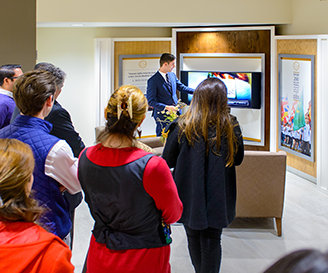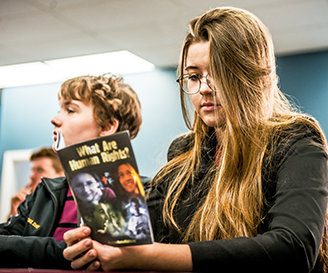 In closing the seminar James stresses the importance of the subject, "Discrimination is not a small subject. It brought about slavery with discrimination of blacks; it brought about World War II because of discrimination against people's religious beliefs. Violation of that human right is not a small matter. It affects the world.
"If just that one human right can make that much of a difference then let's look at all the other human rights and see what difference they can make."
The United for Human Rights Florida center focuses on raising human rights awareness with weekly seminars and activities. Depending on the date, seminars may be led by representatives from the Pinellas County Sheriff's Office, local church members, or civil rights advocates.