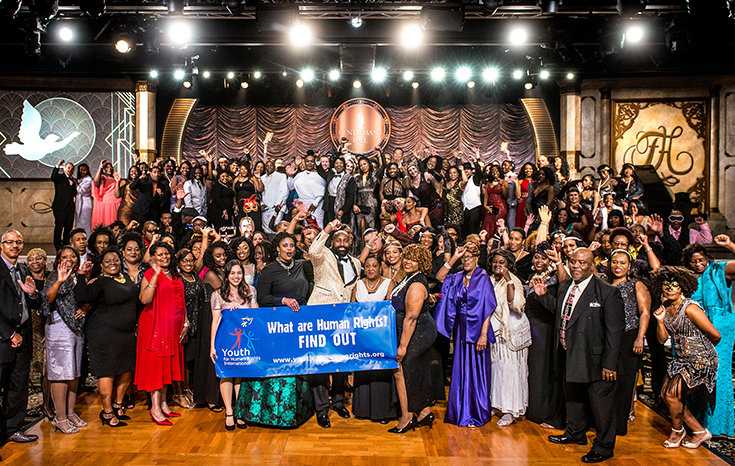 Respect for all
King Teaches Human Rights
On January 6, Christopher King, the grandson of Blues legend B.B. King, held a 1920s-style Gentlemen's Ball fundraiser for his organization, The Gentlemen's Course, in the historic Fort Harrison in Clearwater, Florida. The Gentlemen's Course, an organization specializing in etiquette, teaches kids and adults how to handle everyday situations in a respectful and courteous manner. Being respectful to others includes respecting them as human beings.
In 2017, there were 329 cases of human beings being treated like property in Florida; human trafficking statistics in Florida rank it 3rd worst in the United States. During the black-tie evening, King spoke out against human rights violations. "Human trafficking is a growing issue in today's world and the way we will truly solve it is by educating our youth so they can become valuable advocates for tolerance and peace."
Several Tampa Bay nonprofits were acknowledged for their work in the human rights arena and presented with United for Human Rights educators' guides to assist them in spreading awareness in their own areas. Recipients included Men of Vision, Tampa Bay Chapter of the National Coalition of 100 Black Women, Inc., Safe and Sound Hillsborough and Agape Career Counseling Group.
King was introduced to the United for Human Rights program at a luncheon for the Tampa Bay Charity Coalition, an association that holds bimonthly meetings, hosted by the Church of Scientology since 2014. King decided to partner with United for Human Rights and incorporate its program for young people, Youth for Human Rights, into The Gentlemen's Course. Since beginning the partnership, King has delivered human rights education to youth in libraries, clubs and schools around Tampa Bay and continues to do so today. "I truly feel that if people can teach racism and evil, we can teach greatness and humanity," said King.