James Hutchison
At Zephyrhills Correctional Institution,* it's another pretty morning. James Hutchison, Florida inmate number 656970, is already started on his day's work: a list of maintenance requests that will take him into various corners of the rambling 750-man facility. He is a skilled handyman who can do everything from roofing to pouring concrete. He jokes with his "customers," the prison staff, and chats with his workmates as they check tasks off.
About 6 feet, 5 inches and fit, James could be a TV-ad handyman, or a guy driving a service truck to appointments in any community in America. The odds are he's nicer than the last guy who came to your house to fix something. But unless something changes, you won't see him around. He's been in prison since he was 22, when he was given a life sentence. That was 29 years ago.
Lynda Love
At Lowell Correctional Institution Work Camp, a minimum-security women's facility, Lynda Love (number 959162) is looking forward to a full day ahead. As dorm supervisor she'll work with the women in her charge to get the daily chores done. She runs a friendly place; they will probably all sit around after chores and talk.
Later they'll study together sitting on their beds, doing coursework of various kinds. She'll be working on her general equivalency diploma; currently she's using all the extra time in her day for it. She's a talkative woman whose conversation is filled with the enjoyment she takes from life and the triumphs of her fellow inmates. She could be your neighbor, the one who always remembers your birthday and asks about your kids.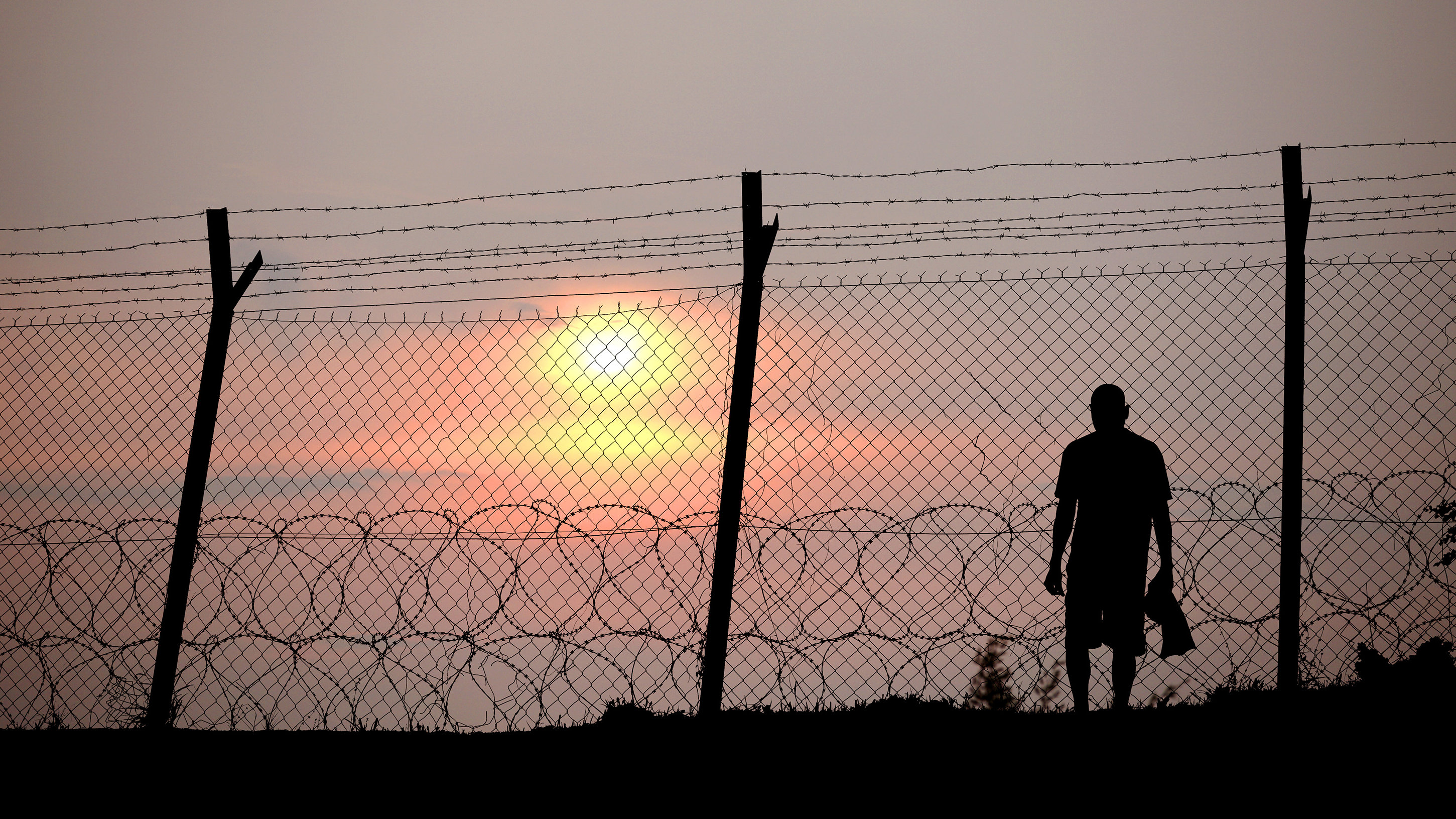 Robert Warren
At Charlotte Correctional Institution, a facility that he says is "for disciplinary problems," Robert Warren (number 028334) begins his workday as Chaplain's Orderly. The job makes him responsible for all the reading materials and documents that are stored or housed in the chapel, and for checking them out to those authorized to receive them—for example, inmates who want to do research. Like a librarian, he helps them find the information they need.
A powerfully built, purposeful man, he's someone you'd instinctively pick if you were choosing a project team. He's "up to his nostrils" in work designed to get inmates directed into programs for their betterment, like college programs. Robert entered Florida State Prison in 1970 at age 19, sentenced for life.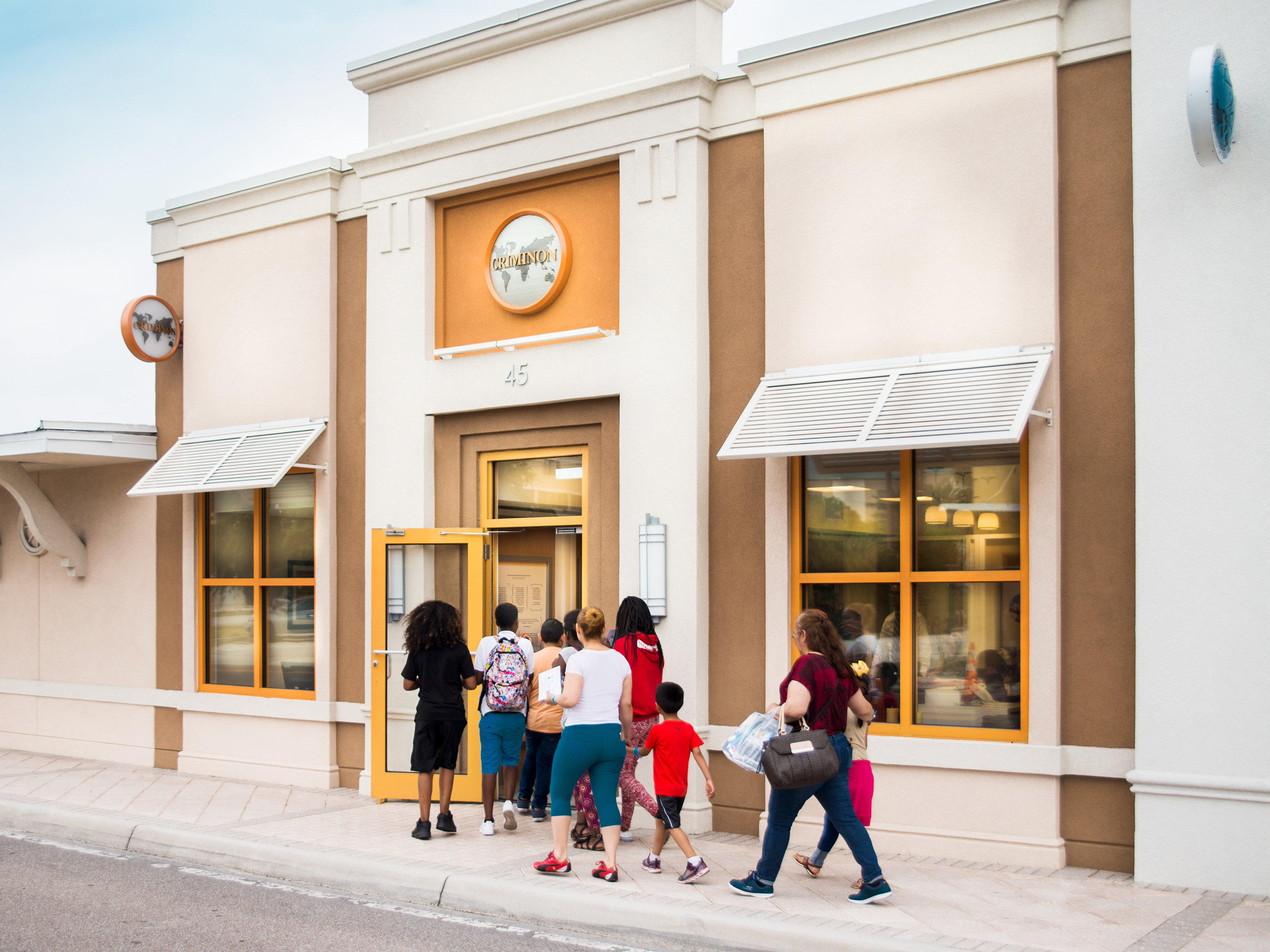 Turning Their Life around

From the Criminon Center in downtown Clearwater volunteers guide inmates through correspondence courses.
Responsibility and The Way to Happiness
Criminon ("no crime") is an international nonprofit public benefit corporation that uses the research discoveries of L. Ron Hubbard to address the causes of criminality and restore the criminal's self-respect. Its basic premise: that by becoming fully responsible for their actions, those in the criminal justice system can become ethical and productive citizens.
Now in its 47th year, Criminon operates a network of groups in 35 countries. Among its programs are a series of correspondence courses delivered, a lesson and a letter at a time, by trained Criminon course supervisors. In 2017 Florida Criminon volunteer course supervisors took on 859 new students and graded 18,500 individual lessons, nearly 5,000 more than in 2016, with a record 1,100 course completions during the year. This mail line to prison inmates often becomes a lifeline for them.
James Hutchison, Lynda Love, and Robert Warren have all completed the full Criminon correspondence course program, which begins with study of a nonreligious moral code called The Way to Happiness. They all are fans of the program, happy to tell about the benefits they've received from the Criminon courses.
Self-respect
Before Criminon, Love said, "Without people to hang onto I was very insecure so I made a lot of poor choices. [Criminon] brought me out of that state of mind that I had to have somebody. That I was nobody. I know I'm somebody … It created a whole entire person."
She tells about women on the compound, especially the young women, hearing of the Criminon program by word-of-mouth and coming to her to ask about it. Love describes the effects of the program on the ones who do it: "They've cried in my arms, telling me their stories … some of them were very violent people. And they're not no more … they're sorry that they ever lived the life that they did." The women there have done a lot of courses, she said, and they're proud of their certificates, "but when they got involved in Criminon it was just something deeper."
Silent healer
"Before prison," Warren says, "I lived the life of a hoodlum, a vagabond … I got into trouble as a youngster mostly because I was unaware." While doing Criminon, he says, "I began to do things right. Eureka, this is it. This is what I have not understood: that the way I treat people, criminal acts, have a drastic effect upon them … This remorse, this understanding, this new vision … I can't go back to my mother's womb, but if you understand what this course is about, you can be reborn."
He's done many programs and facilitated many of them. How does Criminon compare? "Criminon is like a silent healer," he said. "In the sense that it's not advertised … but people just hear about it and take an interest in it." He says he's seen hundreds go through the program, adding, "I genuinely believe that Criminon is the best … because Criminon allows a man to really search, gives him the privacy of his own self, to come inside and take a look around."
A different light
Hutchison smiles when he says, "You start realizing that 'I'm in error and I need to correct myself' … What I did got me here; so no matter what crime it was, it all added up to put me in a place to be locked up. If I was to get out tomorrow and I didn't change anything about myself, I would end up back."
About Criminon, he says, "I would love to be able to teach that program here. It's good for self-growth … you can actually start thinking and you see things in a different light … My family says I'm the wisest, sanest person they know."
Prison life is no party, and all three of these inmates undoubtedly could envision a lifestyle that they would prefer. But because of Criminon, Love, Warren and Hutchison already have gained their own purchase on a way to happiness, right where they are.
* Since the time of this interview, James Hutchison has been relocated to another facility in the Florida system.