Church of Scientology Denmark grand opening rekindles the spirit and soul of Copenhagen's historical heart and heralds a new era of interfaith efforts toward shared humanitarian aims.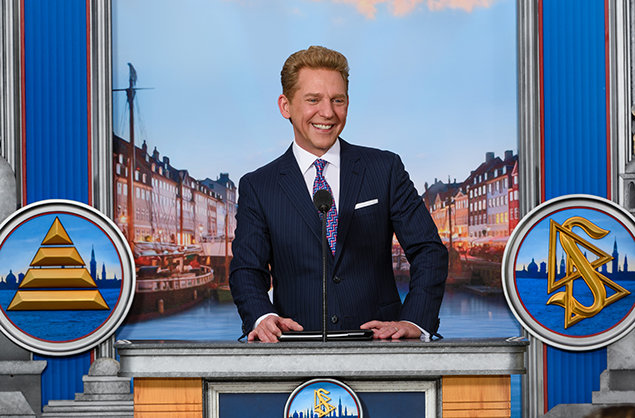 Beneath a cloudless sky on a bright May afternoon, Scientology ecclesiastical leader Mr. David Miscavige welcomed community leaders and a buoyant crowd of 2,500 to celebrate the restoration and opening of the new Church in Copenhagen, amid the city's famed Nytorv and along the centuries-old cobblestone streets that line Nyhavn canal.
Addressing the crowd at the heart of the city's birthplace, Mr. Miscavige recalled the vision of Danish Scientologists who had shared a dream that in 2017 became the realization of those hopes.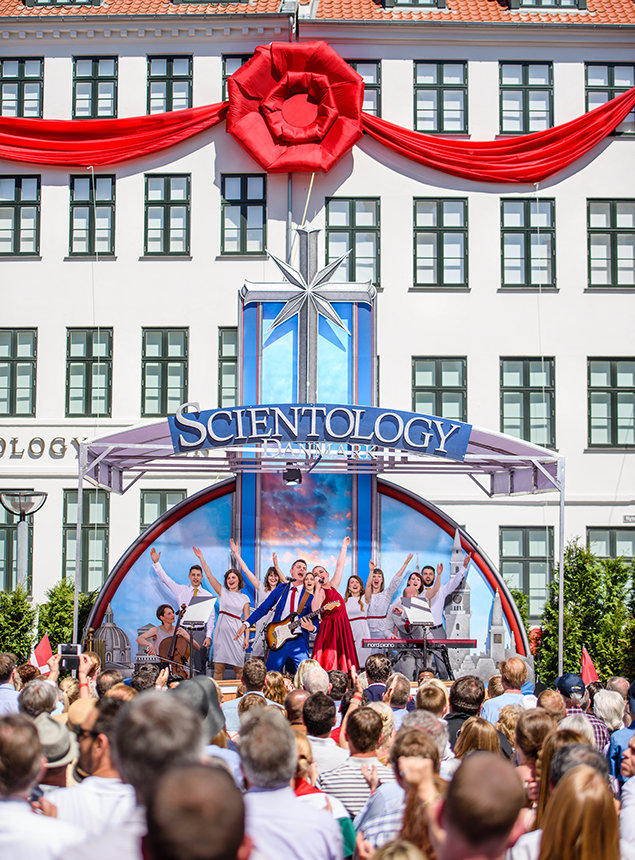 "You made it, you did it, you saw it and seized it," he told the crowd. "And here now stands the world's most ideally placed Church of Scientology, in the name of spiritual freedom and the exercise of eternal free will for all Denmark."
The sparkling white, five-story church, was returned to its historic integrity by a team of restoration architects and artisans. Bjarke Christensen, historic architect, helped transform "an old bank" to a sleek, modern facility with what he called an "international" and "very Scandinavian" feel that enhances "the spirit of our city."
Christensen was one of several community and civic leaders who welcomed the new Church and expressed what it represents for Copenhagen and Denmark—a home for initiatives for the betterment of communities and individual lives throughout the country, tied to the Church's secular social justice, anti-drug and humanitarian programs.
City Councilor Klaus Mygind, who also spoke at the dedication, noted his personal commitment to humanitarian issues, and that in a spirit of unity, he began a partnership with Youth for Human Rights.
"It was about eight years ago that a group of enthusiastic young people approached me and asked to collaborate on a walk for the International Day of Human Rights," he recalled. "The spark and life of those students was infectious—how could I say no? Now, year after year, we walk together and we march together. Altogether we have inspired a youth movement that's crisscrossed our city. So it is no longer just your walk, it's our walk."
The opening of Copenhagen's Church of Scientology was only the latest celebration of new Scientology or Church-supported facilities in Denmark, in what has become a capital for the religion. Church history in Denmark dates to the late 1960s when Danes circulated books by L. Ron Hubbard and formed Dianetics groups. The groundswell led to the first official Church in Denmark in 1968.
Less than a year later, the yacht Athena sailed into the Port of Copenhagen carrying a staff team from the Church's international operations, tasked by Mr. Hubbard with establishing another Church in Copenhagen—an Advanced Organization—which could offer higher-level services to Scientologists across continental Europe. Just months later the new organization was under way, establishing Copenhagen as the European headquarters of the religion.
The Scientology presence in the city has grown since then to encompass multiple training, operational and service facilities through which the Church carries out its religious, social and humanitarian missions in Europe. More than 700 staff members are currently in residence, making Copenhagen home to the largest Church center outside the United States.
The Advanced Organization was restored and reopened in 2014, and that same year a modern administrative center was opened as the Church's Continental Liaison Office (CLO), which Mr. Miscavige has called, "a cornerstone for Scientology in Europe … and a firm foundation from which to extend our Golden Age ever outward."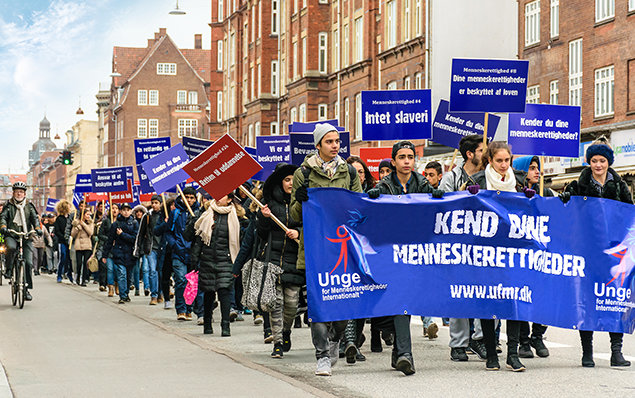 The center is home for the coordination and expansion of all sectors of Scientology activity across the continent, affecting Churches, Missions and groups and the important networks of social betterment the Church supports in its humanitarian endeavors.
Copenhagen is home as well to New Era Publications, the Church of Scientology's European publishing house devoted exclusively to L. Ron Hubbard's works on Dianetics and Scientology. Narconon Europe, the secular drug rehabilitation program based on discoveries by Mr. Hubbard, was opened in 2015 on the shores of Lake Arresø, an hour's drive from the city, and now provides not only rehabilitation but a training center for other Narconon facilities across the continent.
For three decades, Church-sponsored drug education groups have reached out to the country's youth with hundreds of thousands of Truth About Drugs booklets. The Way to Happiness organization has held neighborhood cleanups and blanketed Copenhagen streets with the common sense nonreligious code. The local chapter of Youth for Human Rights has upheld their national heritage by creating the annual "Awareness March," reaching more than 200,000 with their human rights message.
The expanding number of facilities in Denmark underscores the Scientology continuing aim to build a better world. And at the center of it all now stands this new Church in the heart of Copenhagen's old city—representing both a tribute to the city's past and to the religion's future in Denmark and Europe.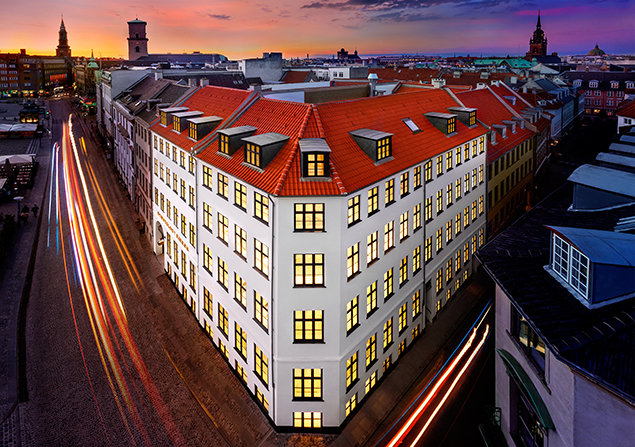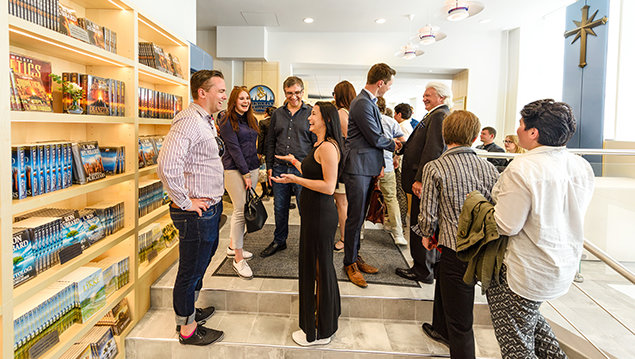 ---
Danish Voices
Danish community and civic leaders work together with the Church of Scientology to create a country of peace, tolerance and security for its citizens.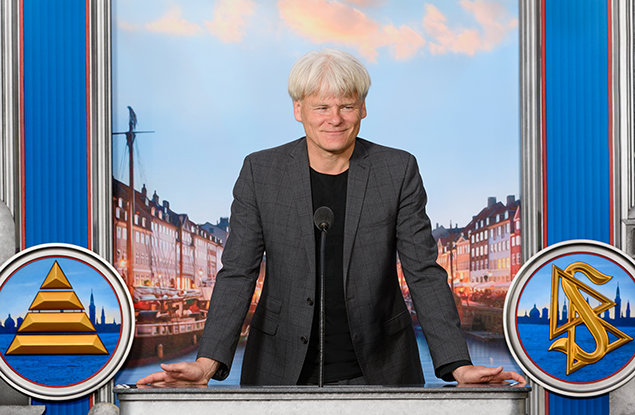 Strength Lies in Unity
"It was about eight years ago that a group of enthusiastic young people approached me and asked to collaborate on a walk for the International Day of Human Rights. The spark and life of those students was infectious—how could I say no? Hundreds of Danish youth participated, marching from the City Center to Nørrebro. There were even dance crews, singers and rappers performing. This was human rights in live action on the streets of Copenhagen. Altogether we have inspired a youth movement that's crisscrossed our city. So, it is no longer just your walk, it's our walk."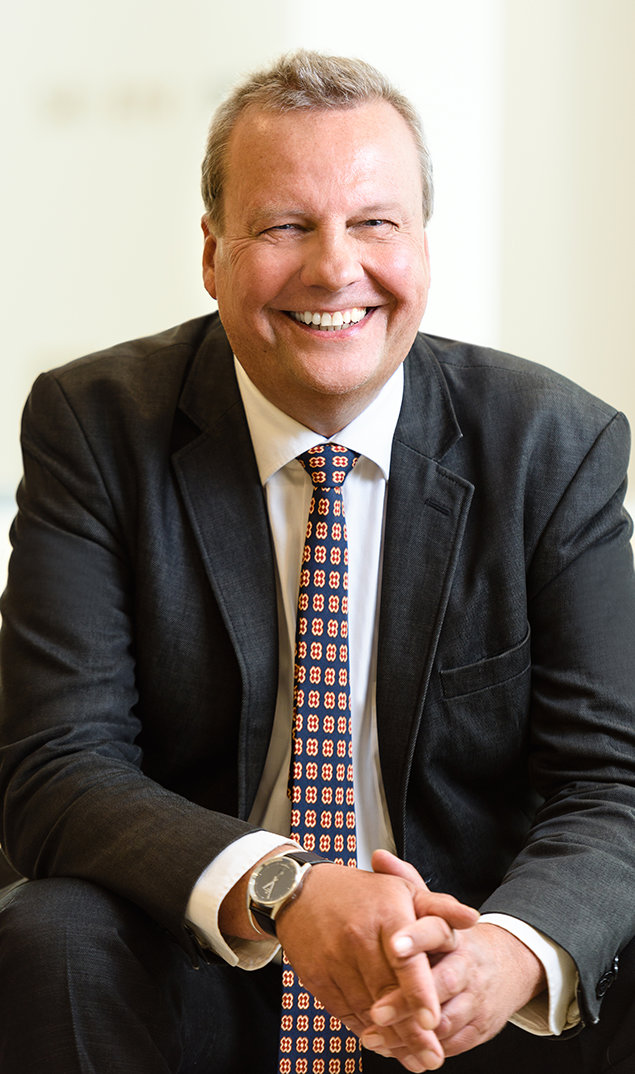 Extraordinary Restoration
"Your Neoclassical home looks over this historic square and offers up its own story. By way of example, the favorite sons who resided here include authors of the Danish Constitution and our national anthem—not to mention poets and statesmen of every stature. So, both this square and this house carry the spirit of our city. And thus, with the opening of this Ideal Org, Copenhagen's birthplace finds new life. When we shape our buildings, thereafter, our buildings shape us. Together, we have designed a striking, modern building behind the traditional face of classical Denmark."
"I didn't believe hard-core addicts could be rehabilitated. But the [Narconon] graduates were real, and their stories were a miraculous reality."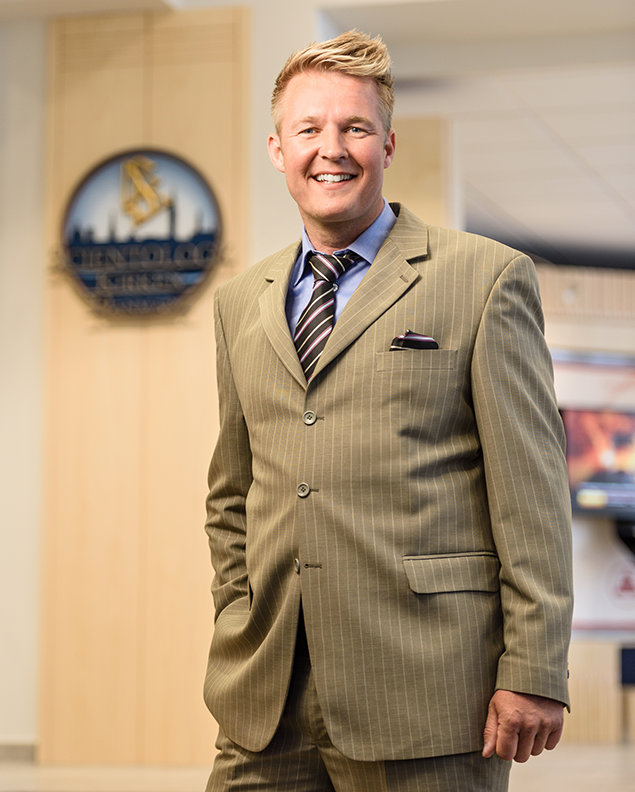 House Built of Stones of Wisdom
"As a young man, I took a year and traveled around the world in search of knowledge. It was there I saw the tapestry of humanity. And I returned home with an aching desire for new chances to grow. So when I came across your Founder's writing, I thought, 'Here begins a new journey.' Because it was no longer enough to exist, it was time to discover L. Ron Hubbard and live. He stands apart from so many others before him. He was both a knowledge seeker and a knowledge sharer. He would find a stone of wisdom and turn it and turn it again, always seeking to know more. So today we celebrate a house of wisdom built from those stones."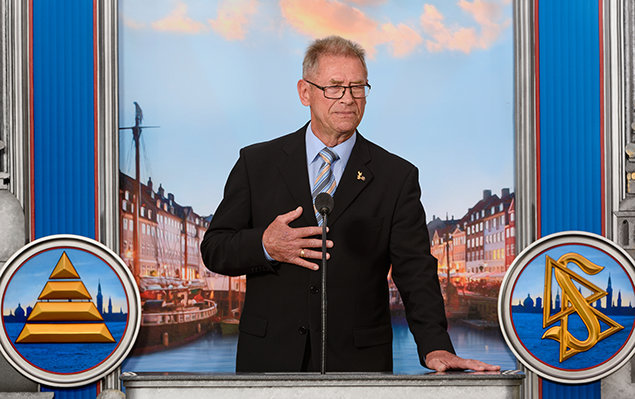 Solutions for Denmark's Drug Epidemic
"I have seen the bodies of many acquaintances and addicts who started on drugs and then died. Our society has tried all kinds of solutions, but to no avail. So drug criminality formed a black chapter in my service. I hit a wall, and there was nothing I could do. But just when things couldn't get darker, I was introduced to something completely new—Narconon. I remember meeting a father who was visiting his son. He said, 'My boy has been saved, and I will introduce you to him.' His son had been addicted to heroin for 10 years, and I looked into his eyes and heart and saw life. Until I witnessed it myself, I didn't believe hard-core addicts could be rehabilitated. But the graduates were real, and their stories were a miraculous reality."