The Church of Scientology Miami opened to the festive tropical beat of South Florida, bringing thousands together to celebrate the opening and the extension of the Church's humanitarian campaigns.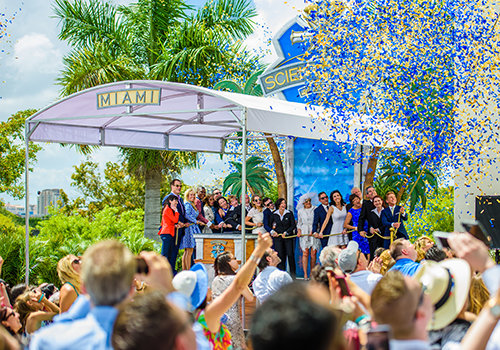 With ocean breezes cooling south Florida's afternoon skies and a crowd of some 2,000 swaying to a salsa beat, the new Church of Scientology of Miami opened its doors in late April 2017 amid a cadre of humanitarian heroes and a spirit of welcome from its many Latin American emigrants who call Miami the "City of Freedom."
Located along what is known to locals as the South Dixie Highway, where some 70,000 vehicles pass daily, the seven-story, 50,000-square-foot facility that the Church restored to become a modern icon of transformation has become, in the words of Miami Mayor Tomás Regalado, "an anchor for the community, alive with volunteerism."
Some five hours south of Scientology world spiritual headquarters in Clearwater, the new Miami facility is designed to not only bring individuals to more advanced states of spiritual freedom, but to serve as a humanitarian center to launch programs that battle drug abuse and illiteracy, foster human rights, and dispatch volunteer teams to crises and calamities across the globe.
While the Miami Church has similarities to Scientology Churches that stand in both hemispheres of Earth, the tropical Florida site reflects the special local character of the Southern region—just as the Churches in dozens of other cities reflect local cultures and community values where the religion flourishes.
Miami was one of the early outposts in what has become the accelerating worldwide expansion of Scientology. It opened its first Church in the region in the Magic City in March 1957, and it has grown over the past 60 years to a hub for humanitarian initiatives that act as an antidote to chronic and acute social issues. This new home provides a springboard for local programs that include partnerships with churches, youth community groups, court judges and police officers in their mission to implement drug education for resident youth. All told, the Church-supported Drug-Free World program has now made a dramatic difference in the lives of some 35,000 individuals in the Miami area alone.
Mr. David Miscavige welcomed the enthusiastic crowd, describing Miami's new Church as "a ship of state (that) … sails for all humanity."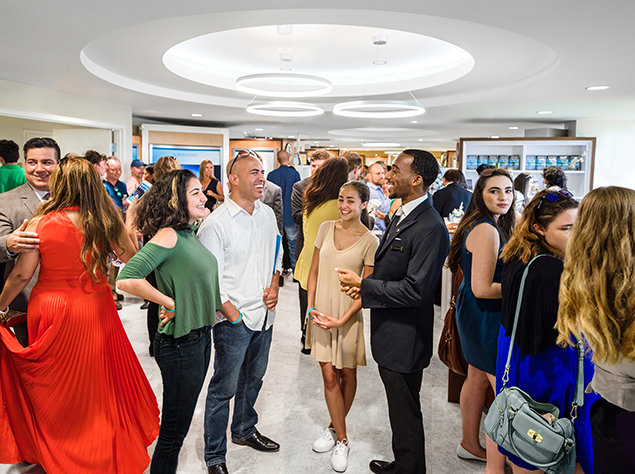 That the South Florida region has become a hotbed for human rights violations, has helped drive the Church's dedicated efforts to carry out awareness campaigns on human trafficking and mental health abuse that to date have reached some 5 million with messages of hope through public service announcements on Miami-based Spanish TV and in-studio interviews on prime-time radio.
Dignitaries included Mayor Tomás Regalado; former U.S. Congressman Lincoln Diaz-Balart of the 21st Congressional District; Ms. Tamara Batalha, Miami-Dade County Education Program Director; and Mr. Eduardo Sabillon, Miami City Drug Education Counselor. Each spoke of the Church's humanitarian programs.
"To me, the Church of Scientology is very simple," Mayor Regalado told the crowd. "You learn, you work, you think positive and you help people. For that, and many other reasons, you are a good fit for our city.
"Miami is a gateway to the American Dream and you have now opened those gates by transforming a cold, sterile building into a vibrant center. Your hours of volunteerism will change lives … so now, all I ask is that you give us even more of your 'hours—10,000-20,000.' I'll take what I can get. That is what we need from the Church of Scientology."
Former Congressman Diaz-Balart spoke of a shared passion for igniting human rights and freedom, a spirit imbued throughout the day's event.
"I was born in Cuba and came to the United States with my family, fleeing communism when I was four years old," he said. "When I first met members of your Church at a Human Rights Conference in Washington, D.C., I knew I had met very special human beings. Later, when I went to speak with your Human Rights Division, you didn't say, 'We want you to help us.' You asked, 'How can we help?'"
The new facility is an ideal Church of Scientology because it perfectly embodies the purposes of the religion: To bring members to more advanced states of mental and spiritual freedom, and to be the center to launch humanitarian programs that foster and advocate for human rights across the globe.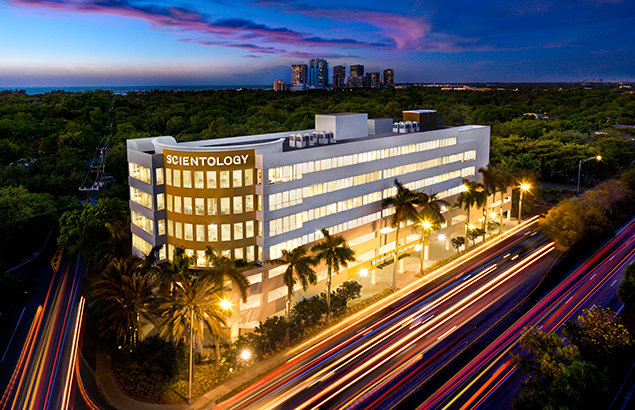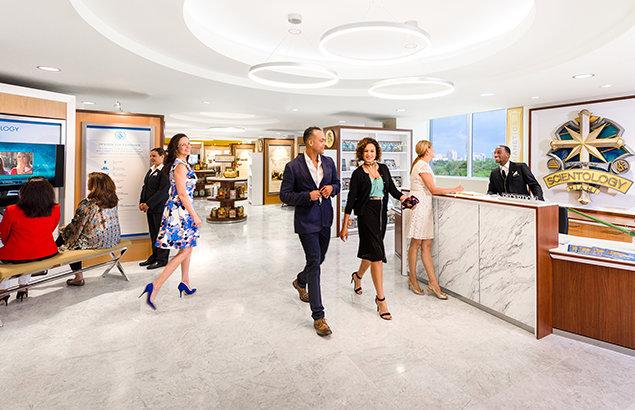 ---
Miami Vibe
Miami movers and shakers share their praise and promises to work in unison for the common good of the South Florida region and beyond.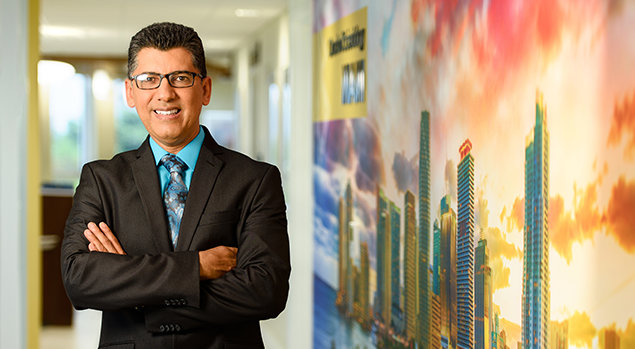 Straight Talk About Drugs
"My main challenge was a lack of resources. When I found your Drug-Free World curriculum, it was as though they were heaven sent. I started out using the program in Miami and saw how much it attracted youth. Its straight-talking style does not sugarcoat the realities of drug use. And so, word quickly got around. Soon, it seemed like everyone wanted the program, with radio stations calling, TV stations calling, as well as churches and youth groups. They were all saying: 'We need something that connects with our youth.' That is how our drug-free movement came alive. And so I want to thank you for this new Church of Scientology and this fantastic new beginning for Miami. Because, after all, it is not every day an organization like this opens. And that's why you have my sincere pledge that we all make the most of it."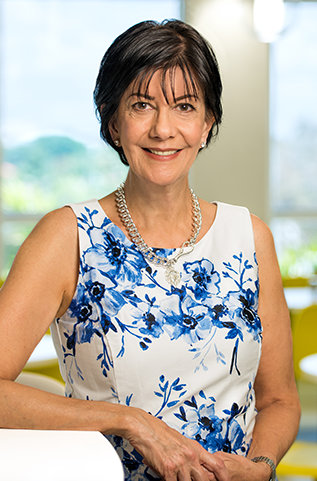 The Miracle of Study Technology
"I think of myself as a 'warrior for kids.' Yet, at the age of 10, my own daughter could not read. But when God shuts a window, He opens a door. And that door was to the Church of Scientology! And, in just three months, she went from testing at kindergarten level to reading and writing at third grade level! What you do through Study Technology is a miracle. I began to wonder, now that my child has been saved, how many other children out there can be rescued from illiteracy? If it wasn't for Scientology, where would the planet be today?"
"And your hours of volunteerism will change lives, there is no doubt about that."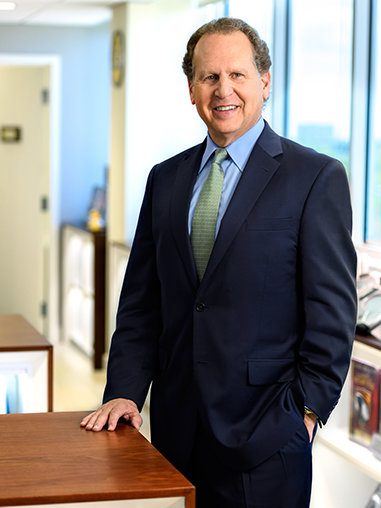 Breathing Freedom into People's Lives
"When I first met members of your Church at a Human Rights Conference in Washington, D.C., I knew I had met very special human beings. Later, when I went to speak with your Human Rights Division, you didn't say, 'We want you to help us.' You asked, 'How can we help?' Your work is not just theoretical. It's real—very real. I have seen your devotion to human rights put into practice. And I have heard back from those who suffer the brutality of oppression that the materials you distribute are 'like a breath of fresh air.' We all need freedom just as much as we need air to breathe. And your Church and your programs greatly contribute to breathing freedom into people's lives."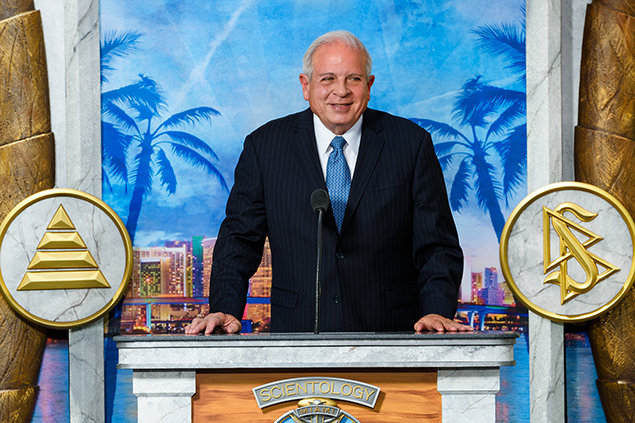 Welcomed with Open Arms
"We are a city that exemplifies the contradiction that we have in America: a city of wealth that nonetheless harbors the poor; a city of overconsumption amidst those who barely get by. So when you have people who are willing to volunteer on the streets and touch the lives of others, well, we welcome that with open arms. And all unto itself, it's a cause for celebration. Miami is a gateway to the American Dream, and you have now opened those gates by transforming a cold building into a vibrant center. And your hours of volunteerism will change lives, there is no doubt about that. So now, all I ask is that you give us even more of your 'hours'—10,000-20,000—I'll take what I can get. That is what we need from the Church of Scientology."