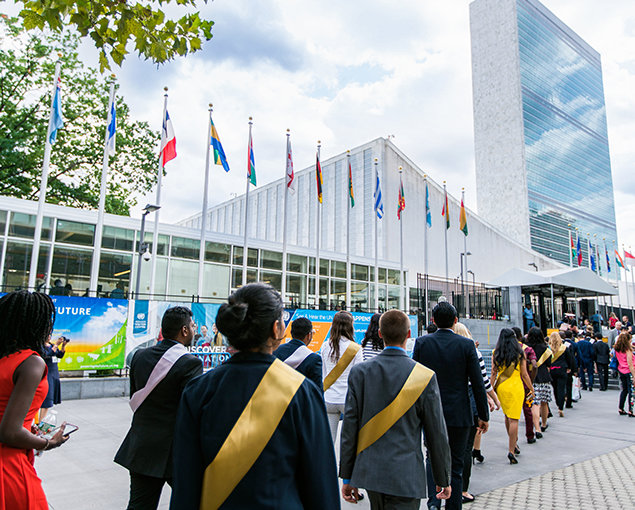 At a time when much of the world is wracked by a sweeping refugee crisis, extremist violence and the dangerous rise of religious persecution, United for Human Rights continues to vigorously reaffirm and defend the basic values of human rights in its quest to help implement global norms of social equality.
United for Human Rights, supported by the Church of Scientology, collaborates with government agencies and nongovernmental organizations to spread awareness and implementation of the principles enshrined in the 1948 United Nations Universal Declaration of Human Rights. The declaration, which has been translated into over 500 languages and dialects, holds that not only are people everywhere equally entitled to their human rights without any discrimination, but that their rights—to education, employment and justice, for example—are interrelated, interdependent and indivisible.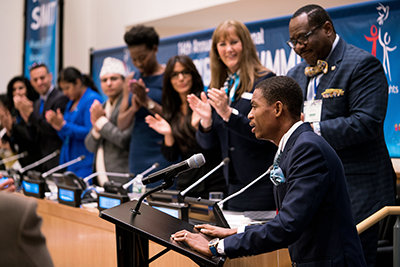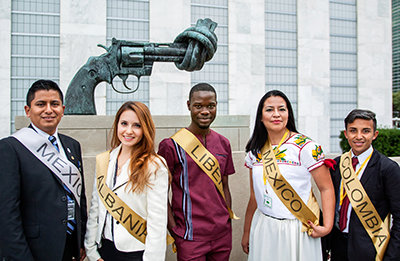 At the human rights summit in New York City, YHRI delegates from diverse backgrounds exchanged with each other best practices and experiences in teaching human rights in their local communities. Besides peer-to-peer mentoring and on-the-ground knowledge sharing, the delegates interacted with high-level officials from nations ranging from Afghanistan, Bangladesh and Cuba to France, Ireland and Italy. The officials shared their own wealth of knowledge with the youth and provided them a significant international platform.
YHRI founding president Mary Shuttleworth led the ceremonies at the summit, which included panels on the worldwide scourge of human trafficking, and leadership and community activism. Marisol Nichols, actor and founder of Foundation for a Slavery Free World, an anti-trafficking nonprofit, presented delegates with a film of her undercover work to expose human trafficking.
Former Costa Rican President Oscar Arias Sánchez, who won the 1987 Nobel Peace Prize for his work in helping end Central American civil wars, was the summit's keynote speaker. Shuttleworth presented Sánchez with YHRI's Human Rights Hero Award.