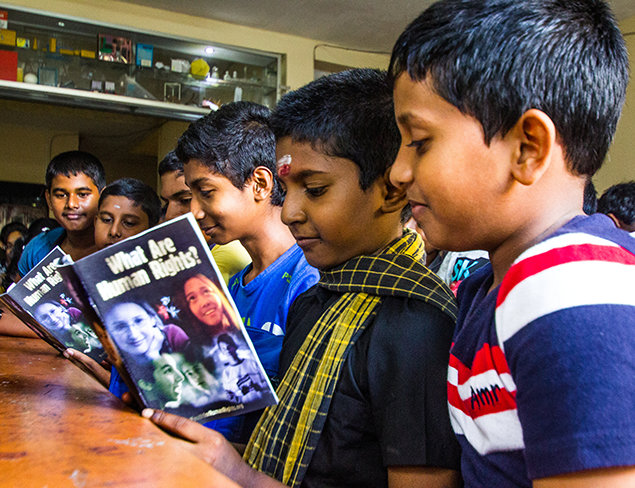 Following a 26-year civil war that ended in 2009 after the loss of more than 100,000 lives, the multiethnic island nation of Sri Lanka is in the midst of a political reconciliation process, accompanied by long-promised reforms.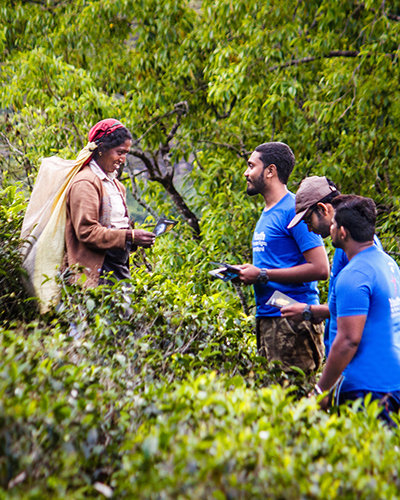 So it is only fitting that a local chapter of Youth for Human Rights International (YHRI) is making a profound difference in people's lives through a range of humanitarian activities. Called Team 29: Responsibility, it consists of conscientious young Sri Lankans from diverse faiths who educate people about human rights, thereby helping further government accountability and offering hope to victims of violence and discrimination.
Team 29: Responsibility is named after Article 29 of the United Nations Universal Declaration of Human Rights, which emphasizes certain duties, rights and freedoms in a democratic society. The group is the brainchild of Ahmad Yehiya, a sales and marketing professional who has faced considerable discrimination throughout his life because he is a Muslim in an overwhelmingly Buddhist country.
Yehiya discovered YHRI in 2014 during the organization's annual summit in Sri Lanka. He requested a YHRI kit online and began delivering human rights lectures and materials to small groups in colleges, clubs and businesses. Team 29's work has been featured numerous times in Sunday Island, Sri Lanka's leading national magazine, reaching as many as 250,000 readers.
In addition to developing a human rights education program in partnership with major human rights groups in Sri Lanka, Team 29 runs a Mobile Awareness Unit that distributes What Are Human Rights? booklets in neighborhoods, train stations, temples and rural areas.
"I might not reach the entire population … but I'm pretty sure I am making a huge difference for the hundreds I am able to educate on human rights," says Yehiya.