New Church of Scientology Valley builds on visions of transforming America's quintessential suburb as the spiritual hub and center for the Church-supported humanitarian and social betterment programs.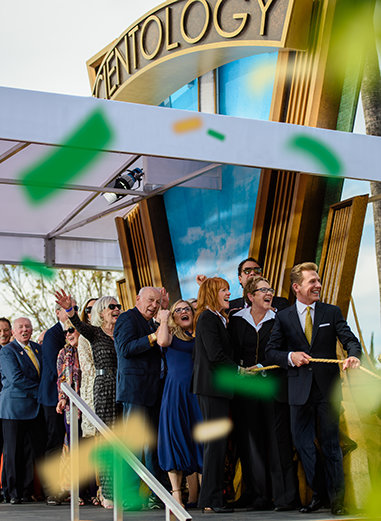 As some 5,000 Scientologists, friends and guests gathered in March for the opening of the Church of Scientology Valley—a sprawling new home in North Hollywood for Scientology parishioners and the community—there were moments for reflection on what had brought this host of Scientologists together.
"Today, we dedicate a Church of Scientology for this Valley of Dreams," Mr. David Miscavige, the ecclesiastical leader of the Scientology religion, told the assembled crowd. "As the San Fernando Valley is diverse, so too is our help. And so we welcome those from her myriad cultures, ethnicities and of any economic standing. In that respect, this Church perfectly reflects the Creed of Scientology: 'That all men of whatever race, color or creed were created with equal rights. … And that the souls of men have the rights of men.'"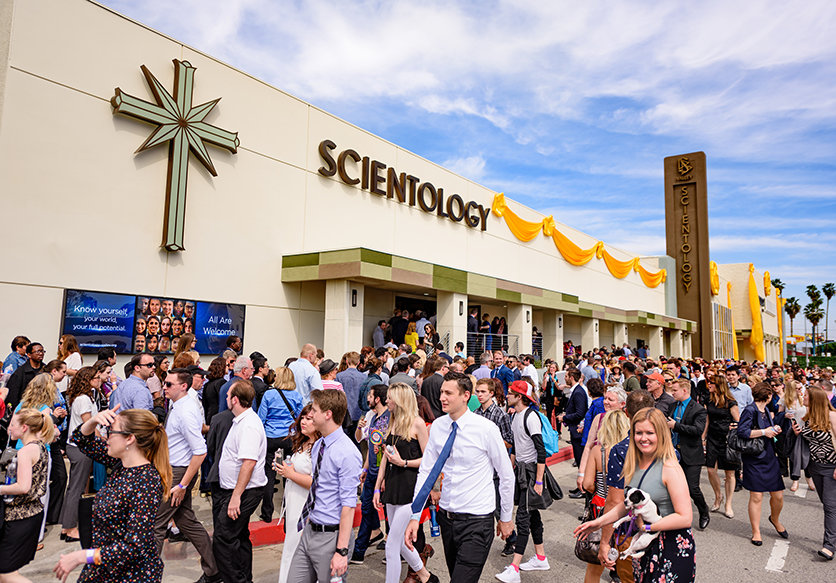 The San Fernando Valley of which he spoke is a flat basin stretching 20 miles in length and some 12 miles wide, large enough to contain the cities of San Francisco, Washington and Boston together. "The Valley," as the area is popularly known, is also the quintessential American suburb, a sprawling, sun-soaked mass of asphalt and modernist architecture—with enough greenery to sustain deer, bobcats and coyotes—and a place that 1.8 million demographically diverse people make their home. The new Church of Scientology Valley serves all corners of that basin, across its 44 cities and communities, from Burbank and Glendale to Hidden Hills, Calabasas, San Fernando and Universal City.
The Valley's diversity itself has made this new Church an ideal point of outreach for its secular social betterment programs and its grassroots campaigns in drug education, human rights and morality.
First-time visitors to the Valley seldom have trouble recognizing this unique piece of Americana, partly because it's both a place and a state of mind. It is named after a mission founded in 1797 by Franciscan friars, but for the past 100 years has served as backdrop for thousands of Hollywood films and in the past half-century for untold television episodes, making it at least subliminally familiar to millions of Americans.
For friends and supporters of the Church, it represents something more, a collective dream, driven by the humanitarian and social justice missions that are a hallmark of the religion. It is the new incarnation of a Church that began serving the Valley 45 years ago, becoming the 57th new Ideal Church of Scientology in service internationally, and the 19th in the Western United States.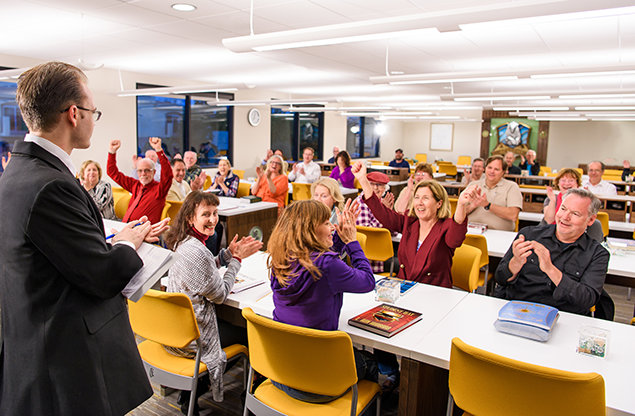 The Church consists of two interlocking sand-colored structures spanning 95,000 square feet, the largest local Church of Scientology in the United States and second-largest in the world. The Church organization's openheartedness is a reflection not just of the Valley as an oasis of hospitality and civilization, but of the Church's very mission in the world, a place to pursue social betterment and human rights campaigns, and a venue for other nonprofit and faith-based groups to conduct community activities.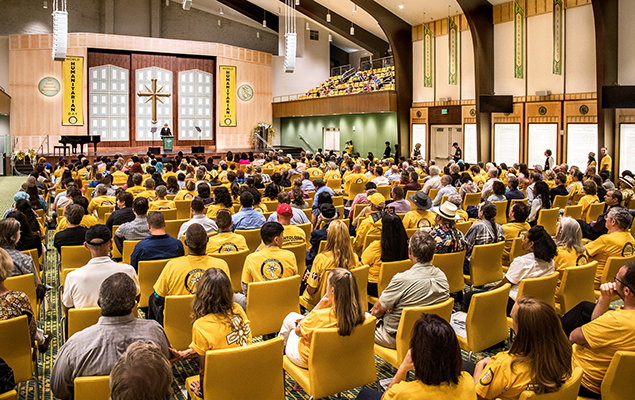 As it happens, Scientology Founder L. Ron Hubbard lived nearby in North Hollywood in the 1940s where he pursued his writing career and used the principles of Dianetics to help people—including many Hollywood actors. His experiences in the Valley served as material for his later works and coincided with his service as a special officer for the Los Angeles Police Department, a task that took him to some of the toughest streets in downtown L.A. "It was there," he said in a lecture in 1952, "that I learned the criminal is solvable."
The Church's numerous partnerships with key communities and their leaders were on display at the opening celebration. Among the guest speakers was Robert Green, deputy chief of the LAPD Valley Bureau, who made special note of the value of cooperative social interventions marked by "communication, respect and cooperative programs carried out between law enforcement and civic organizations." Green, who has worked with Church members for nearly a decade, said such interventions help keep youth out of the criminal justice system. "When I started taking the prevention path," he said, "I found myself walking alongside the Church of Scientology. I've been impressed by your constant commitment to rolling up your sleeves and making a better community."
He was so impressed by the Church's Truth About Drugs seminars that the LAPD expanded the program locally to a series that includes the Truth About Gangs and the Truth About Domestic Violence. He called the results dramatic: "We have changed the course of over 25,000 lives across the Valley."
He also praised the Church's interfaith relationships.
"You've been pivotal in unifying the faith-based movement that is offering and supporting alternative solutions. You are not only forging a public trust, but you're safeguarding our future. That's what I call 'living the faith.'"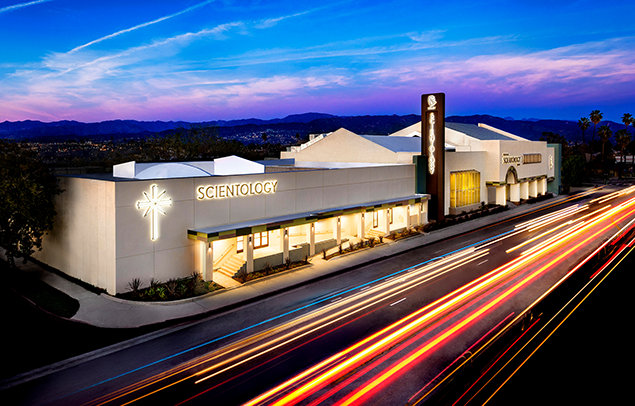 ---
Valley Speak
Partners praise the Church of Scientology for unifying a movement to create a safe and secure San Fernando Valley.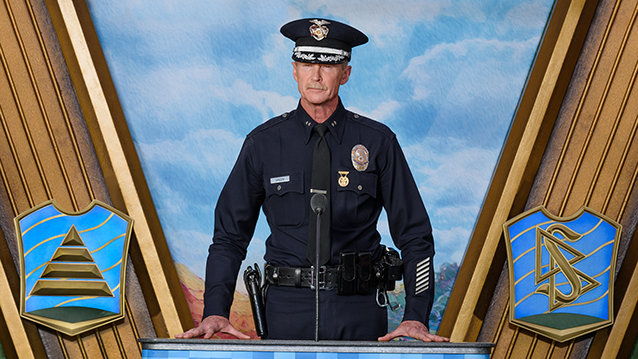 Helping Safeguard Our Future
"I've worked with members of your Church now for almost a decade. And since day one, I've been impressed by your constant commitment to rolling up your sleeves and making a better community. I saw you providing the Truth About Drugs seminars at my Mission and Foothill Police Stations as well as organizations throughout the San Fernando Valley. Let's face it, whether you're Jewish, Catholic, Christian or Scientologist, we're all here to make a better community and improve the outcome of each other's lives. But the fact is, the Church of Scientology has taken on a leadership role amongst our churches. You've been pivotal in unifying a faith-based movement that is offering and supporting alternative solutions. And you've done it in collaboration with every Valley Police Station. You are not only forging a public trust, but you are safeguarding our future. And that's what I call 'living the faith.'"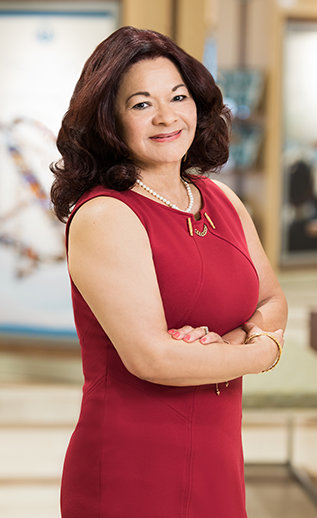 Knowing Who to Call
"I will never forget one year when I needed to assemble a Christmas party for the kids I teach. So I called the Church of Scientology. It was just one call, that's all it took, and you invited us and put together a whole Christmas special. I still remember one young girl whose father was unemployed. I asked her what she wanted for Christmas and she said, 'This year I think all I want is beans and tortillas.' She knew her parents didn't have money for anything else. So when that little girl saw her presents from your Church, well, she lit up the room. Now, your annual parties have become famous."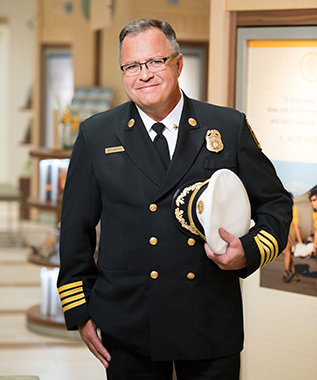 Always There to Help
"My first meaningful encounter with your Volunteer Ministers was during the Northridge earthquake. The Volunteer Ministers were there attending to victims and organizing supply lines. And you could spot a Volunteer Minister anywhere. Because there you were in those yellow shirts, bright amongst the rubble, bringing vital resources including over 40 truckloads of rations and 10 tons of provisions. And day after day, week after week, for more than 10,000 volunteer hours, you committed yourselves to the city and our people. And for that, Los Angeles is thankful for the Church of Scientology."
"When I first read the 21 precepts of The Way to Happiness, a light hit for me. I saw that it was parallel with God's word."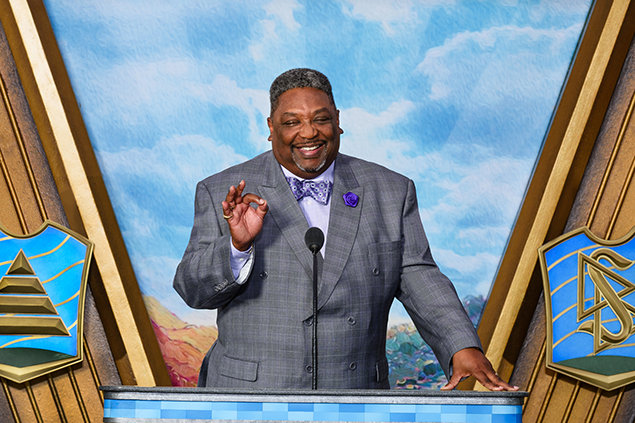 Creating a Road to a Better Life
"When I first read the 21 precepts of The Way to Happiness, a light hit for me. I saw that it was parallel with God's word. It is the road to our better lives! I took The Way to Happiness to my Church. I read it from the pulpit and I told my congregation, 'Take one precept. Just read one a day. And when you get to the 21st one, you'll see a big change in your life.' The world today is in need of serious resurrection. And in the face of that, Scientologists do it all on a grand scale. You've made up your mind that we're going to do this till all hell freezes over, and even then, we're going to do it on ice."