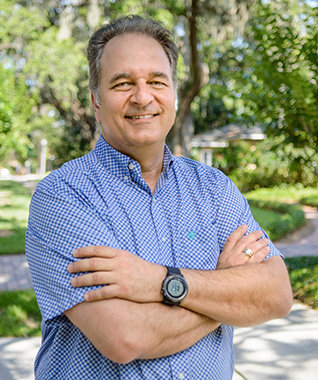 Benedetto Lombardo is the co-owner of Qproducts LLC, a multinational organization dedicated to designing, manufacturing and licensing eco-friendly products to insulate goods being transported by land or air. Qproducts' marketing offices are based in Clearwater with an additional manufacturing house in Venezuela.
To support schools worldwide, Lombardo created Qdesk, a 100 percent recyclable and transportable two-piece school desk which he has successfully circulated throughout Asia, South America and Mexico. The Qdesk quickly gained popularity for being comfortable, affordable, stylish and durable. Qdesk's initial success led Lombardo to develop Qdesk One, a desk designed for preschoolers.
"My family and I really enjoy the beach and the open parks here in Clearwater," says Lombardo, who lives with his wife and three children.
Lombardo volunteers his time supporting humanitarian programs sponsored by the Church of Scientology, including human rights education, criminal rehabilitation and disaster response.
Because of the success he has had with his business, "I regularly get involved in helping other businesses expand and become just as successful," says Lombardo.