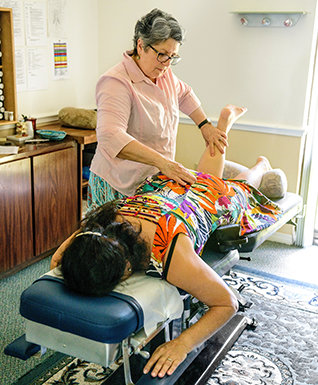 A bout with painful tonsillitis at 25 marked a career milestone for Vanessa Waugh.
"I was taking antibiotics and it wasn't getting any better. My sister suggested I see a chiropractor. And that helped," she remembers. "So, I decided that I wanted to help like that.
"And now I have been a chiropractor for 36 years."
Dr. Waugh uses gentle chiropractic, applied kinesiology (AK) and customized nutrition to get the best results.
A cum laude bachelor's graduate from California State University, Long Beach in 1976 and cum laude graduate of Logan College of Chiropractic in Chesterfield, Missouri, in 1983, she began practice in Southern California's Coachella Valley. Ten years later she moved to the Los Angeles area where she became a Scientologist and practiced chiropractic before moving to Clearwater in 2008.
"I am here mostly to take services at my Church," says Dr. Waugh, who, with her husband, adopted a son in Clearwater. "I like that the winters are beautiful and that I am close to the water.
"I also like volunteering for my community," says Dr. Waugh, who is a volunteer Criminon supervisor of inmate rehabilitation correspondence courses.
She says simply, "I help people in pain get well."