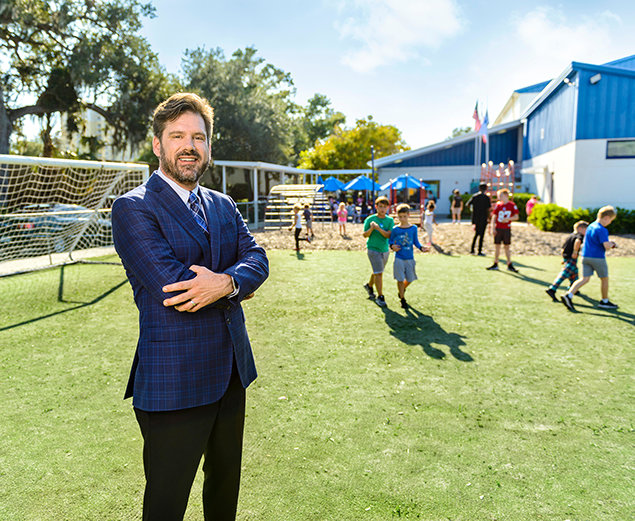 When he enrolled his children as students at Clearwater Academy, Jim Zwers fell in love with the vibrant learning venue, and by 2002, he was tapped to head up the K-12 school where he oversees a staff roster of 49 people.
Clearwater Academy utilizes the educational discoveries of Scientology Founder L. Ron Hubbard—an educational technology that is not based on faith, but on helping a student spot and handle the actual barriers to their own learning.
"Our mission is to provide a top-level education for students of all faiths," says Zwers. "We prepare our graduates for life. Usually, when a person new to the school walks onto our campus, they can't help but smile," says Zwers. "There is such an energy about the place that they immediately sense something good is happening here."
Clearwater Academy spreads this energy to its off-campus activities. As Zwers explains, "As a school we do community cleanups, but I'm especially proud of how my students have volunteered help in almost every large natural disaster in the U.S. all the way back to Hurricane Katrina."
Another way the students excel, in addition to strong academics and helping the community, is through their high school football program.
"We started playing 6-man football in 2008," said Zwers. "Currently we are one of the top 11-man programs in the nation. We are currently ranked in the top 1 percent of all high schools. Our students are being recruited by some of the top football universities in the U.S.
"I love the community in Clearwater," said Zwers. "I personally hope to increase our quality of life by providing a safe place for students to get an excellent education."