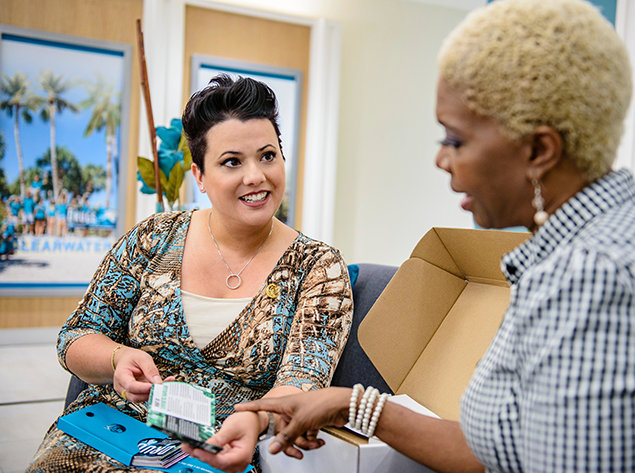 Once she settled in Clearwater with her family at age 10, Julieta Santagostino knew, "There was something special about it. It has a mix of a little bit of everything. It's eclectic, calm and family-friendly.
"My family moved here from Mexico so we could be close to our Church because there wasn't one where I grew up," said Santagostino. "Where I grew up in Mexico, drugs were a huge problem." And in Clearwater she saw drugs on the rise in Pinellas County.
"Drugs were already something that were considered 'normal' in a sense because it was part of the culture, but I realized that no child should have to think this is normal or agree to it," said Santagostino. She counteracts drug abuse by "simply working with facts and giving parents, kids, leaders and the community at large knowledge and with that, power.
"There is a demand for drugs only because of false information. And because of that, drug dealers can take advantage of others."
Santagostino has been the president of the Foundation for a Drug-Free World (DFW) Florida for 12 years and holds memberships with several anti-drug coalitions. She educates her fellow community members of all ages on the facts about the negative effects drugs can have on a person's body and their life. She visits local schools, parent-teacher conferences and youth activity centers to get the message out. Santagostino does her work "to create a safer and better environment," she said.
Santagostino, with the help of other volunteers, distributes thousands of informational booklets containing factual data on drugs, spreading the word on social media and hosting a 15-minute radio show called "The Truth About Drugs" every week on the Hispanic radio station Vida 99.1 FM. Over 2.5 million people in one year in the Tampa Bay Area and other parts of Florida have been educated using the DFW educational materials on what drugs really do to someone.
"Creating a better future for all of us and a better community is important to me," said Santagostino. "I put everything else on the sidelines to be able to do that."